[caption id="attachment_6170" align="alignright" width="300"]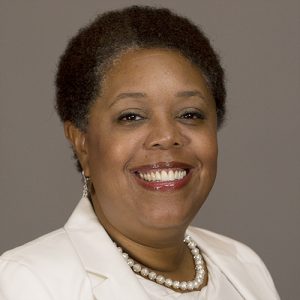 Dr. Monica Anselmetti[/caption] After nearly a decade in the hospitality industry, Monica Anselmetti decided she wanted to provide service in a different way — as an
OB/GYN
. "When I was a little kid, I spent a lot of time with my grandparents. As I grew older, my grandmother would say, 'I always had to give you something to do to be helpful.'" Dr. Anselmetti says. "Now I'm fortunate enough to help people in a really meaningful way." But a career in medicine isn't always easy. After spending five years at a large multi-specialty group, Dr. Anselmetti was feeling burned out.
Feeling Burned Out
"I wanted to be there for my patients, but there were no boundaries. I was on call and doing deliveries in the middle of the night, following up on surgical cases, and getting calls on my cell phone," she recalls. In addition to her full-time job, she was also president of the
Thurston/Mason
County Medical Society and doing a lot of work for the American Congress of Obstetricians and Gynecologists in her free time. The collective stress was enough for her think about leaving medicine entirely. That's when she discovered locums. She found that temporary assignments allowed her to try different practice settings without committing to them long-term.
"Locum tenens — and CompHealth, especially — came along at such a critical time in my career. I had been thinking about whether I wanted to continue in medicine," Dr. Anselmetti expresses. "It allowed me to continue practicing medicine in a way that suited my lifestyle at the time and has helped me transition through difficult personal times."
Choosing the Right Career Path
Through locum tenens assignments, Dr. Anselmetti learned to adapt to different needs of rural settings and built her confidence as a physician. After just three positions, she knew which direction to take in her career. "I do part-time work at a facility on Whidbey Island, Washington, and I work part-time as an OB hospitalist in Spokane," Dr. Anselmetti says. "The locums work helped me clarify that what I like most is being a hospitalist, spending about a week every month there."
Doing What You Love Most
Dr. Anselmetti says she was drawn to obstetrics and gynecology because she spends her time in deliveries and surgeries and little time analyzing data or determining diagnoses. By taking locum tenens assignments, she can devote herself to what she enjoys most. "The beauty of locum tenens is that I work really hard at an assignment for a couple weeks or a month. I may be tired at the end of it, but I know that I'm going to have a break," Dr. Anselmetti says. "I can take the time I need to recover and go back to the next assignment recharged and happy to be with patients."