Andrew Wilner, MD, FACP, FAAN, recounts how the flexibility of locum tenens helped him travel the world and pursue his passion for scuba diving.
Since my first scuba diving experience in 1972, I was hooked. I explored the possibility of an oceanography career at the Woods Hole Oceanographic Institute in Woods Hole, Massachusetts. But I discovered my true calling was medicine. Subsequent years of medical education, residencies in internal medicine and neurology, and epilepsy fellowship limited my underwater activity. Once in private practice, free time was still scarce. My cherished scuba gear mostly collected dust in the closet.
Career miscalculation
After eight years as a private practice neurologist, I wanted to teach and accepted an academic position at an Ivy League institution. While the job had great potential, it suffered insurmountable drawbacks. Disappointed and distraught, I reluctantly quit.
Jobless, I felt a freedom that I had not experienced since childhood. Unemployment was simultaneously liberating and frightening. For the first time in decades, my time was my own.
A new way to practice medicine
To pay the bills, I turned to medical writing and locum tenens. I loved the work/life balance locums allowed me, and I was thrilled to resume work as a neurologist and make my own schedule. And due to the schedule flexibility of locums, a whole new world of travel emerged. Whereas before a two-week vacation had previously been an extreme indulgence, now I could disappear to the other side of the world for months at a time, and no one blinked an eye.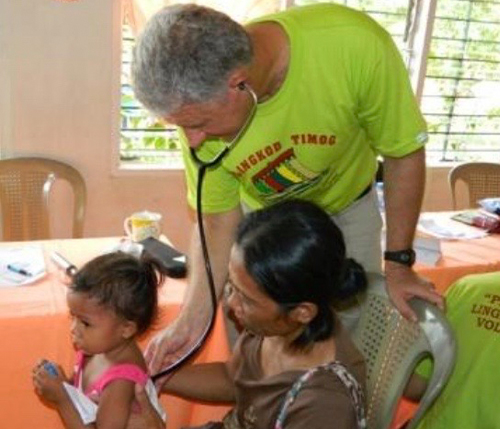 Medical missions in paradise
The flexibility of my locums schedule allowed me to volunteer as the medical director of Lingkod Timog, which performs annual medical missions in the Philippines. Not only did I have the time to provide much-needed care in a country in need, but it so happened that the Philippines is among the best scuba diving destinations on the planet.
Reigniting an old passion
While exploring the many islands of the Philippines between locum assignments, I rediscovered the underwater world. To share my adventures, I studied underwater photography and soon graduated to video. I was honored to win an international award for one of my early videos,
 "I got my C-Card in Paradise," for which I won a free dive trip to Manado, Indonesia. The film starred a young Filipina who earned her dive certification.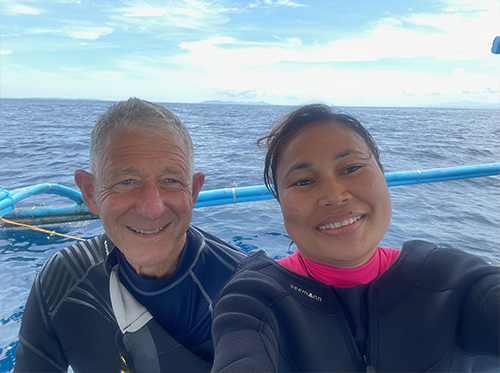 Work/life balance
Regular locum tenens assignments preserved my physician identity and clinical skills. The paycheck supported travel to far-flung destinations and led to innumerable adventures.
My favorite discovery in the Philippines was the woman who starred in my award-winning film. Seven years ago, she accepted my marriage proposal underwater. After our marriage, we built a second home near her family, and not only have my diving adventures continued, but working locum tenens has too. The locum life opened possibilities that I could never have imagined!