Andrew Wilner, MD, FACP, FAAN, shares what he does to keep his home secure while he is on the road.
Locum tenens physicians work temporary medical assignments that often take them out of town. Some commute by car or plane, staying a week or more at a time. Other docs bring spouses and children to enjoy far-flung destinations like Alaska, Hawaii, or New Zealand. During these trips, the family's primary residence may remain unoccupied for extended periods.
Upon arrival at an assignment, locum tenens physicians typically plunge into their work. Mundane matters like feeding the dog, fixing the roof, mortgage payments, and utility bills may become distant abstractions when confronted with a high patient census or busy ER. Unfortunately, neglecting to address routine chores may result in a cold, dark welcome upon returning home.
Here are my top three tips to keep the home fires burning while you're away on assignment.
1. Invest in home security
If you own a home, consider a security system. For example, I use ADT, which costs me less than $45/month. A simple smartphone app controls the system and receives alerts.
Another essential facet of home security is video surveillance. Two NetGear "Arlo" cameras record video clips and transmit notifications to my smartphone without a monthly fee.
Many similar video cameras exist. Some even integrate with an alarm system. When I'm away, it's fun to check the video feed to remind myself that I have a home.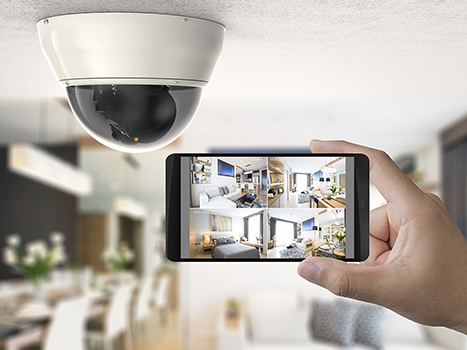 2. Minimize your snail mail
Bills that sit in your mailbox go unpaid. Untended letters in your mailbox also invite thieves. Although it is a federal crime to tamper with U.S. mail, it happened just this week in my tony neighborhood!
To limit snail mail, I sign up for autopay and request digital email statements. Autopay diminishes mailbox clutter and ensures on-time payment. Bank and other statements can be reviewed online at your leisure.
If you travel frequently but still need snail mail, the U.S. Post Office will hold or forward it. You can set up USPS mail forwarding for a minimal fee for up to 12 months.
A high-tech solution is a "virtual mailbox." Virtual mail companies receive your mail, scan it, and may even deposit checks for you. This service is especially popular among the recreational vehicle (RV) crowd who spend weeks or months away from home or have forsaken a permanent residence. An example of this "digital mailroom" service is Earth Class Mail. Virtual mail is a terrific option for locum tenens physicians who spend most of their time on the road.
Despite my best efforts, I've found it impossible to escape snail mail completely. Medical license renewals, town notices, IRS missives, and other crucial documents occasionally arrive. As a last resort, I employ a responsible human being to check my mailbox (see below).
3. Depend on the human touch
Another critical aspect of locum tenens home security is preserving the "lived in" look. This task requires regular clearing of newspapers and packages from the front porch, periodic gardening or snow removal, and turning the lights on now and then. A reliable friend or neighbor can make sure your precious home doesn't appear abandoned.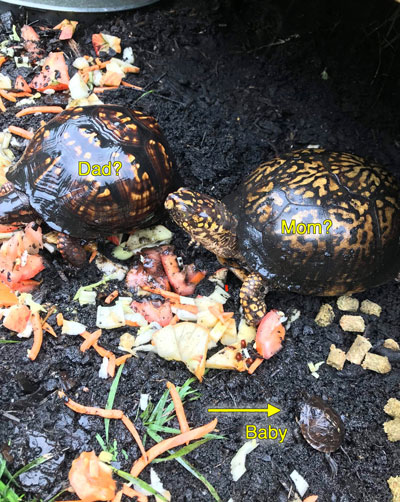 My pets include a pond turtle, tropical fish, and two tortoises. When I'm traveling, a family friend visits twice a week to care for them. She also checks for home catastrophes, like kitchen flooding from a leaking ice maker (that's happened once). She recently texted a photo of an unexpected development, a new baby tortoise! You never know what will happen when you are away!
Locum tenens assignments offer opportunities for extended domestic and international travel. Arrangements for bill payment, home security, and pet survival increase the likelihood that any surprises upon your return home will be pleasant ones!
SEE ALSO: How to choose a locum tenens assignment
More from Dr. Wilner on this topic: