Life as a locums can help physicians revitalize their careers and enjoy more fulfilling lives. In these podcasts from ReachMD and
locumstory.com
,
you'll hear five physicians share how locum tenens transformed their lives.
Board-certified internist Dr. Bryan Smith says, "If anybody out there is looking to shake things up and have a bit of an adventure, this is a great way to do it." The "great way," this podcast reveals, is taking an international locums assignment like Dr. Smith did, when he took his family to
New Zealand
. He and his wife saw it as an opportunity for their children to experience things kids in the States will never experience. His temporary assignment ended up becoming a permanent job when he accepted a clinical directorship in charge of medicine for one of the country's 17 health districts. Dr. Smith has since introduced an American-style
hospitalist
model to his district, a model "massively more efficient for delivery of care" than presently practiced there. He's working to gain acceptance for procalcitonin testing protocols for New Zealanders who have virtually no antimicrobial resistance. "I'm trying to stave off antimicrobial resistance for the next 10, 15, 20 years if I can, by improving antimicrobial stewardship here." His fascinating podcast offers insights into the challenges and rewards of adapting medical practices to a different country and culture.
>> Listen <<
Pulmonologist
Dr. Thomas O'Mara details in this podcast his mid-career move from private practice to locum tenens. He labored as many private practice physicians do, getting up before the kids, working long hours, getting home often after the kids were in bed. The few times he was off? "My brain was always back wondering what's going on with the practice, because I'm not there, I'm not making money, but there's still bills to be paid." Locums has changed all that. His family joins him on assignment whenever possible, making for incredible bonding experiences. Like the time they spent an entire summer enjoying a condo on a lake with a boat dock, all provided by the hospital. He was able to fish and have fun with his kids, and when responding to call, he was five minutes from the hospital. "Fantastic" is his word for that experience and others like it.
>> Listen <<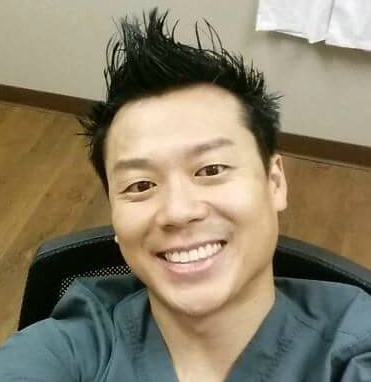 In this podcast,
family medicine physician
Dr. Johnny Shen relates how he learned about locum tenens from
Student Doctor Forum
posts. One physician's raves about her locums experiences caught his attention. She had a great work/life balance, made the money she wanted, and got the patient satisfaction she needed. So he decided to take the locums plunge straight from residency. Working locums makes him feel like a rock star: with his "gigs" lined up by his "agent." He says, "I sign up for certain gigs, I do my job, and then if they like me, I'm welcomed back." Plus, he says his friends in job ruts are jealous of the freedom he has in his locums career.
>> Listen <<
Many physicians don't know how locum tenens works. This podcast explains
anesthesiologist
Dr. Noel Lumpkin's attempt to change that with her book,
The Road Warrior Physician: A How-To Guide for Locum Tenens
. Over the past decade, she has answered so many questions about her locums career, she figured she'd write a book on the topic. She tells hesitant providers to test it out. Take a weekend assignment near home for the extra income and a change of pace. Thousands of jobs of varying durations — from a couple of days to months, with call or without, with weekends or no weekends — are available to accommodate every physician's preferences. One will never be lacking work.
>> Listen <<
This podcast explores urgent care physician Dr. Robin Mangione's love of sailing. She and her husband bought a 40-foot sloop, sold their home and three-car garage, and moved on board. Radical, yes. Worth it? Absolutely. She treasures the breathtaking sunsets, dolphins riding their bow wave, and manatees drinking freshwater runoff from the boat. She relates how, while sailing off the
Florida Gulf Coast
,
she got a call from a recruiter who explained the flexibility of locum tenens. She suddenly saw "a path to us being on the sailboat and me continuing to practice medicine." Her recruiter has worked tirelessly for four years finding her great assignments, and she credits locum tenens for enabling her incomparable lifestyle.
>> Listen <<
Interested in learning more about how locum tenens can help you pursue your dreams? Give us a call at 800.453.3030 or view today's locum tenens job opportunities.