The
COVID-19 pandemic
has been a two-edged sword for healthcare facilities across the country. Not only have you had to cancel or postpone elective procedures, you've had to ramp up quickly in other areas to deal with the threat of the virus. Meanwhile, an uptick in demand for physician specialties like emergency medicine and critical care has made it challenging for many facilities to get the providers they need to ensure coverage. The following best practices for recruiting locum tenens physicians will help you weather the rest of the COVID-19 storm and be better prepared for the weeks and months ahead.
1. Be proactive
[caption id="attachment_17876" align="alignright" width="250"]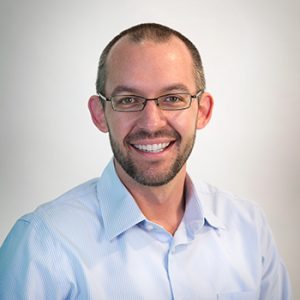 Thomas Lanvers[/caption] With
additional waves of COVID-19
predicted, it's important to start planning now to be prepared to meet it. "If you see a surge coming, it's imperative that you're one, two, three weeks ahead of it," CompHealth locums vice president, Thomas Lanvers says. "If not, it becomes increasingly difficult to staff once you've hit that critical threshold." "We have several
examples from New York
, where hospital systems have asked for forty, fifty, even a hundred providers, at a time," says Lanvers. "But once they're overrun, it's very hard to get providers to want to go there and very hard to get them organized."
2. Don't stint on quality
It can be tempting to put less emphasis on quality when emergencies arise, but don't give in to that temptation. Lanvers recommends sticking to your regular screening process to ensure you are getting your patients the care they need and deserve. Use go-to tools like the National Practitioner Data Bank and Google to perform necessary searches. Vet your candidates for your culture. And work closely with your staffing partners to ensure you're not just hiring anybody. In an emergency situation, physicians who already have experience working locums will be better prepared to adapt quickly to your situation. According to Mark Douyard, senior physician recruiter for Bayhealth Medical Center, "Experienced locums are used to coming into a new place, working sometimes with limited resources, and not having all the information. You need someone who can walk in, step in, and be effective right from the get-go."
3. Take care of your providers
"I've been so impressed with the providers we work with and their willingness to help and think about themselves second to our clients and patients that are in need," Lanvers says. Still, many locums providers want to know what protocols are in place to keep them safe. You should clearly communicate what steps you are taking to ensure they will have sufficient PPE and be able to take care of both their physical and
mental health
.
4. Work with your partners to contain costs
"It's clear the economics of the current state don't really work," Lanvers says. "The life of your facilities is elective surgical procedures, and even outside of that, volumes are dropping in non-elective areas. So there has to be a mechanism or hydraulic to help hospital systems out, whether that is FEMA relief or other sorts of federal relief." Until then, your staffing partners can help you to get the people you need at the best value so you can manage costs and still have the resources to navigate the crisis. "Physician demand is lower than it has been, so our ability to go back and negotiate with the providers and try to create flexible options for healthcare facilities is higher than it's ever been," says Lanvers.
5. Communicate with your partners
While the crisis has been hard on everyone, having good, open communication with your partners will strengthen your relationship for the long term. "Full candor on both sides of the aisle drives trust, and ultimately trust is what drives a collaborative partnership," Lanvers says. "If there is a Plan A and a Plan B and we're Plan C, that is perfectly acceptable. Knowing and being able to communicate that to the providers we're working with is paramount. Because at least we're able to frame the context of your situation."
6. Plan for recovery
While COVID-19 continues to spread, many states are already discussing opening back up. Now is the time to start planning for life after the crisis. What will you need to do to plan for a surge of rescheduled elective surgeries and procedures? How will you help overworked staff recover from symptoms of burnout? How will you plan for similar crises in the future? "It's times like these where you have these surges in patients and even surges in physician demand that utilizing locums makes a ton of sense," says Lanvers. "You can fill holes or fill gaps without changing the fundamental nature of your staff. Locums companies are ready to help fill those gaps in an on-demand basis so that when the demand goes off, you can get back to some degree of normality."
We can help you with your staffing needs during COVID-19 and the months ahead. Give us a call us at 800.453.3030 or complete the form below to request a consultation.