Trevor Cabrera, MD, took the road less traveled after residency; here's why he chose locum tenens over more traditional employment opportunities.
I remember sitting at my virtual graduation from residency watching a slideshow of all my classmates boasting about future plans and what their steps would be the moment we finished our formal medical training and became "attendings." Slide after slide mentioned outpatient primary care, hospitalist positions, academic affiliations, and fellowship roles all over the country. Then, it came to my slide: locum tenens. As soon as the slide popped up, questions flooded in from friends, family, and colleagues as to what exactly this meant, where I would be going, and why in the world was I doing it.
What is this "locum tenens" thing anyway?
Taking a step back: I first heard about locum tenens in a presentation from a locum tenens agency my second year of residency. I learned more from subsequent conversations with senior residents on their plans to engage in moonlighting and other odd jobs after training.
Asking around, I found that only three or four pediatricians out of the few hundred I'd come to know had ever done, or even considered, working locum tenens. Of those few, only one had attempted to work as a locum provider immediately out of training, and for him it was only a bridge to a "permanent" job.
My mentors cautioned me going into the unknown and were openly hesitant towards the idea. However, the life experiences that have stemmed from going rogue and becoming an exclusive locum tenens provider — especially straight out of training — have been ever memorable.
Straight outta residency
Jumping into the job market as a new grad is always challenging — no matter the level or job — but as with many big life changes, it can be exhilarating and rejuvenating.
By transitioning straight from residency to locums tenens, I found myself bringing fresh blood to jobs that had lacked consistent providers, needed intermittent coverage, and appreciated having up to date information at their fingertips. I have worked in small hospitals helping to update protocols and guidelines to meet current standards. I've brought recently acquired skills and techniques to supplement existing providers who had been out of training for decades. And, I've introduced new ideas to places that needed a makeover.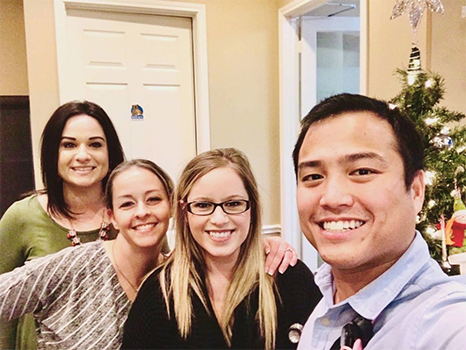 Accelerated development
From a point of self-interest, without the safety net of training, I have found myself gaining life experiences that have pushed me to develop my autonomy, confidence, and flexibility. Going from a quaternary care center (where resources are overwhelming and there are specialists at your fingertips) to a small critical access hospital two hours from such a center — with archaic equipment that no longer exists in larger academic institutions — really drives innovation.
Additionally, throughout my training I moved around the country so many times that I no longer know exactly where I want to "settle." While my work ethic is still neurotic, working locums all over has allowed me to see a plethora of places that I never dreamt of visiting before.
True, I could choose to work less and can schedule in family time and vacations whenever I want. However, with my energy level where it is, working long stints without breaks like a resident allows me to pay off my loans at a fantastic rate.
Intersectional medicine
One of the biggest pros I've found of working locum tenens right out of training — especially in smaller or more rural areas — is the close interactions I have with other specialties. This has been especially beneficial as I am slowly forging my own path as an attending.
As a resident in a large city, my pediatric training rarely interfaced with certain other specialties, and if so, it was only in fleeting moments. Being in small areas, I often find myself sitting at the same nursing station or office as practitioners in other fields of medicine (not to mention a variety of training/life experiences).
In Texas, I was lucky enough to befriend a brilliant OB/GYN who trained me in circumcisions. The LDRP nurses there taught me how to interpret fetal heart tracings (something NOT focused on for pediatricians). In New Mexico, I've been able to walk down the hallway to ask the internal medicine hospitalists about their management of conditions that sometimes interface with my teenage patients. In Maine, I have talked to the geriatricians reminding me of the course of dementia.
While my focus for work is pediatrics, my focus for being a doctor is overall health and longevity. By working locum tenens straight out of residency, I have pushed off to a great start of becoming a better doctor. I'm gaining experience and perspective on how my role as a pediatrician fits into a greater scheme of overall health across a lifetime.