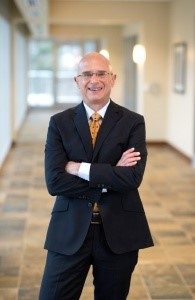 Locum tenens physicians are regularly thrust into unfamiliar surroundings, but an experienced doctor is able to help patients regardless of where they are. Dr. Richard Bock, a vascular surgeon, is one such physician.
Helping from Day One
On the first day of his locums assignment, Dr. Bock was able to save a 97-year-old woman's life from a serious blood clot. Later, he saved the leg of a 57-year-old patient who had been told by multiple surgeons that he'd lose his leg due to chronic smoking, gangrene and overwhelmingly scarred veins. "It was hard to find a viable vein in the leg to create a bypass," says Dr. Bock. "However, in carefully reviewing the CT and doing a little ultrasound myself, I found a vein in his good leg to use for a bypass. The patient now has a booming pulse in his foot and should go back home." A few days later, Dr. Bock saved another patient's leg, despite a 70 percent chance that the patient would lose it. "I was trained to do that sort of thing many years ago, and I am glad I can still contribute," Bock says. "But without CompHealth, it's quite reasonable to suppose that perhaps that patient might have lost his leg. I'm delighted to be a CompHealth vascular surgeon, and I again thank you for the work you do in bringing good care to the patients who need us!"
Treating Millions of Patients
In 2016, CompHealth providers, like Dr. Bock, treated more than 11 million patients. Many of these patients would have otherwise gone without care. CompHealth's locum tenens physicians and other healthcare providers work every day of the year and serve patients in every state. Want to be part of the work CompHealth provides? 
Check out our open jobs today.