As more physicians explore the possibilities of
locum tenens
, many are interested in learning more about the benefits and challenges of working in this growing area of medicine. Dr. Ryan Stanton, host of ACEP Frontline (listen to the full podcast at the end of the story), interviewed two physicians with experience in locums for emergency medicine to unpack what it's like to be a locum tenens doctor and offer tips for those interested in broadening their horizons.
The experts:
Mandaar Gokhale – A physician from Pasadena, California, Dr. Gokhale attended medical school at New York University and trained at George Washington University. He practiced in a full-time physician group for 16 years but now works exclusively locum tenens and holds licenses in five states.
Rip Patel – A proud Houstonian, Dr. Patel attended medical school at UT Southwestern and trained in Philadelphia at Jefferson. He is a faculty member at the Baylor College of Medicine and does full-time community practice in addition to working locum tenens. He also holds licenses in multiple states.
Benefits of working locum tenens
If you've read much about locum tenens, you've probably heard about two things: travel and money. Those are fantastic reasons to try it. But there are deeper reasons that drive these emergency room docs to practice locums.
Drs. Stanton, Gokhale, and Patel agreed that variability is a key reason behind why they chose to practice emergency room medicine, and it's a factor that's amplified by practicing locum tenens. "We like change; we don't like to do the same thing over and over again," says Dr. Gokhale. "I think this ability to really jump into any different place, different types of practice settings, is what makes us who we are. For me, that's a huge thing." Dr. Stanton agreed that variability is why he chose emergency medicine—he wanted to avoid the repetition of other specialties.
Takeaway: Locum tenens satisfies emergency physicians' need for variability in a major way.
Focus on patient care. Oftentimes, the burdens of practicing in a large system can take time from what physicians love most—helping patients. Dr. Patel says he feels liberated when he's working locum tenens because he can "focus number one, two, and three on patient care." "That alone to me is one of the best parts about being a locum," says Dr. Patel. Working locums gives him greater autonomy to feel in control of his practice.
Takeaway: Locum tenens can strip away the paperwork and metrics that often keep physicians from spending more time with patients.
Lifelong learning. Many who practice medicine are driven by a love of learning, and few opportunities can match locum tenens when it comes to expanding your knowledge and experiences. From small, rural ERs to busy urban ERs, locums see it all. "I work in a level one trauma center in Houston, but then I also work in a border town," says Dr. Patel. "I love the variability and the skillset."
Takeaway: More experiences means more knowledge—which can make you a more well-rounded practitioner. Locum tenens is the perfect way to develop new skills.
[caption id="attachment_14624" align="aligncenter" width="600"]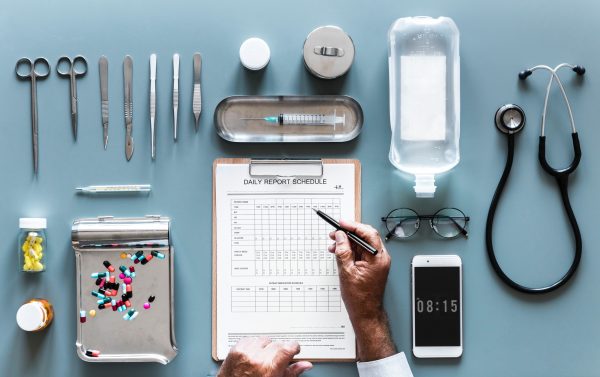 image courtesy of unsplash.com
[/caption]
Best practices: tips for working locum tenens
With years of experience across the country, Drs. Gokhale and Patel shared valuable tips on
getting started in locum tenens
.
Talk to other docs. Gokhale recommends talking to the medical director and other physicians before you go. "You can keenly tell by how that person is actually presenting the job what kind of job it's going to be."
Dr. Patel adds, "I feel like EM colleagues are pretty candid with each other; we all want the best for each other."
Look at the EMR. According to Dr. Patel, the quality of a facility's medical record system can demonstrate how much they value the hospital, patient care, and the emergency department. He finds that their investment in a good (or bad) EMR "reflects the hospital itself and the emergency room."
Consider your values. Patel weighs the pros and cons in relation to what he values most in his career. He thinks about questions such as these: Do you like to travel? Do you like autonomy? Do you like acute cases?
Locums is easier than you think
Whether you
have a family
or are just starting out after residency, locum tenens can be a great fit for your lifestyle. Dr. Stanton has a friend who works locums when he travels with his family—he picks up extra shifts at their destination and uses it to pad his vacation fund. Or you can try Dr. Gokhale's "exclusive locums" method, or you can do locums once a month or once a year. "It doesn't have to be something you do only, and you can do it very occasionally if you want to," he says. When it comes time to choose the right locums company, Dr. Gokhale says, "I'd go with a bigger company. I'd go with one who's been doing it for a long time." With nearly 40 years' experience, CompHealth fits the bill.
Get started
with the company who invented locum tenens:
Learn more about CompHealth
.