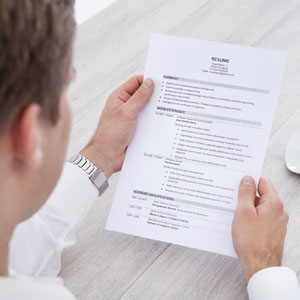 Often as I review physician CVs, I see accomplishments and rankings such as "top doctor in the U.S." or "best doctor in state." In conversations I also hear about prestigious awards and recognition. These types of things fall under the general category of "what people say about themselves." In my work as a physician representative, I'm always asking myself, "What makes a physician great?" I listen to what people say about themselves, but that's not my primary focus. I'm looking for something else.
Is a Doctor Really "Great?"
How do I find out if a physician is great? Recently, I was talking with a doctor about a job I am working to fill. When we started discussing compensation, he asked for 175 percent of the market rate. He wouldn't negotiate, but continued to make statements about his worth. When I went through my prequalifying checklist, it turned out that there was no substantial reason this doctor would merit such a large sum. Needless to say, I didn't stay on the phone very long, and he lost out on an opportunity. This type of qualifying work is the day-to-day work I engage in. I ask doctors good questions and listen to what they say. More importantly, I listen for the signs that they fit the qualities and qualifications a client needs. A computer software program that screens candidates doesn't have this capability.
Seeking the Total Package
A representative who listens well knows that a physician is great when they professionally fill the measure of their work. The measurement refers to the job requirements and what it will take to bring about successful patient outcomes. Professionalism is the total package of education, training, expertise and interpersonal skills. This may sound quite ordinary, but it's actually where the real work of making a good match occurs. Staying as close to the simple, true fit is where success happens. Every day I separate promises made and promises delivered. Making statements that promise greatness are good, but what is great is when a doctor delivers what is needed, in the time that it's needed.
Greatness Shows
I recently obtained a reference for a doctor. This person stated that he witnessed the doctor doing the real work of what was needed with a positive outcome. A patient went into cardiogenic shock and needed CPR. The doctor "remained cool under pressure" and handled the issue well. He saved the patient's life. I talk with this doctor frequently, and he is one of the nicest people one can hope to work with. He never mentioned the incident to me, but remains humble and forthright in our dealings. To me, this physician is great, and it shows. I consistently get him placed and he's happily working. For the patient whose life was saved, this doctor is the best physician in the world. Great doctors can find the right physician job here.