Over a decade ago, Dr. Noel Lumpkin was ready to quit her job as an anesthesiologist. She was tired, stressed, and constantly tied to work. What kept her from quitting medicine? Locum tenens.
In the time that Dr. Lumpkin has worked as a full-time locum tenens physician for CompHealth, she has reignited her love for her work, traveled the country, and had time for herself and her life outside of work.
Reducing burnout with locum tenens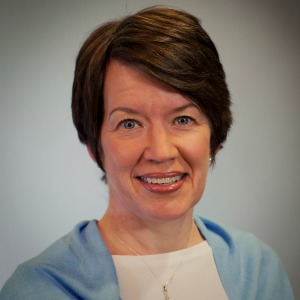 One of the biggest benefits of locum tenens for Dr. Lumpkin is the fact that each new job keeps her refreshed and happy.
"I was waking up every morning and dreading going to work before I left my last job," she says. "But locum tenens has helped me avoid burnout. It helps me be excited about what I do. Before, I loved my work, but I hated my job, and now I love both."
Locum tenens has taken her to Washington, Montana, Maine, New Mexico, and Alaska, just to name a few places. What she loves about locum tenens is that each place is slightly different. She's worked in small hospitals as the only anesthesiologist, and she's worked in huge hospitals where she's been one of 40 anesthesiologists.
"One of the things that I enjoy about locums is the one thing that terrifies most people and that is it's never the same," Dr. Lumpkin says.
Watch this video to see how Dr. Lumpkin is able to continue practicing medicine while also pursuing her passion for writing:
Time for the things that matter most
Perhaps more important for avoiding burnout, though, is that when she is not at work, her free time is completely her own.
When she's not working locum tenens positions, she travels on medical missions to help those who desperately need medical care. One trip that stands out to her is a trip to Madagascar, when she took care of women who, because of complications from early pregnancy, were cast off by their families.
Dr. Lumpkin recalled a girl who needed surgery but was terrified of any medical procedure.
Understanding how delicate the situation was, she sat down with the girl.
"I went in the night before and talked to her through the interpreter and held her hand and she looked me in the eye," Dr. Lumpkin recalls. "So we got through her surgery and two days later I was walking down the hall and she came running up to me and hugged me and one of the nurses said, 'Oh my gosh! You're the first person she's ever hugged.' You can't put a price on that."
Telling the world her story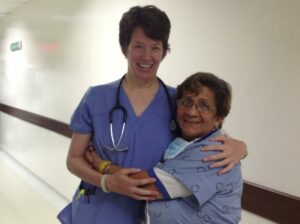 Dr. Lumpkin has been working locum tenens full-time for the past 11 years. During that time, all sorts of people have asked her for her opinions and advice on locum tenens. She realized that she had enough knowledge and material for a book, and because of the nature of locum tenens, she had the time and flexibility to write it.
"I decided to write a book about locum tenens because they say if you're going to write a book, write what you know… and there really aren't textbooks or handbooks or guidebooks on locum tenens," she says.
She took a month off of work, and wrote 500 words a day. At the end of the month, she had a book, which then went through editing and design. Her book, Road Warrior Physician walks readers through the process of locum tenens, offering stories and tips along the way.
For example, in her book she offers these ten career tips every locum tenens physician could benefit from.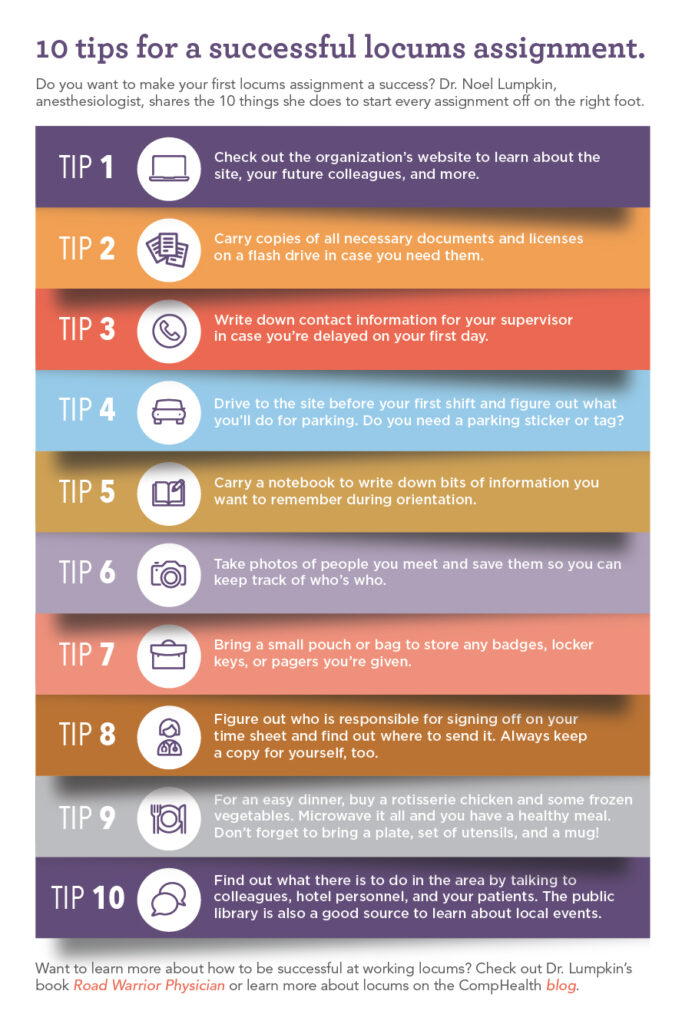 If you want to learn more about Dr. Lumpkin's locum tenens experience, read a few chapters from her book below or request a free copy of Road Warrior Physician.
Interested in learning more about locum tenens? Give us a call at 800.453.3030 or view today's locum tenens job opportunities.