Are doctors getting enough sleep? With a demanding schedule and the always-on nature of call shifts, providing a high level of patient care and finding time for proper rest and relaxation is a big challenge. A survey from CompHealth found that a majority of physicians aren't getting enough sleep, and are concerned that this can impact patient care:
67 percent of doctors feel they frequently must choose between sleep and effectively caring for patients
More hospital physicians (74 percent) feel forced to choose between sleep and effective care than private practice physicians (64 percent)
Lack of sleep contributes to stress - and 63 percent of physicians are concerned about their patient care quality due to being stressed out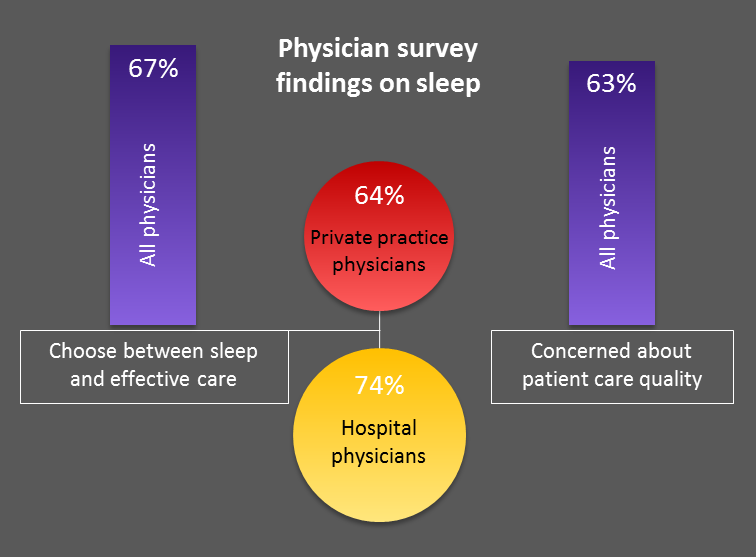 What are the best options for sleepless doctors? Can a hospital help balance workload with new staffing models? If you're a private practice owner, can you supplement your staff? When facilities use locum tenens - traveling physicians who temporarily fulfill the duties of another - doctors are able to have a more flexible schedule to accommodate the need for rest, and may need to see fewer patients due to an adequately staffed office. Give us a call at
800.453.3030
if you have questions about locums, or for information about our current
locum tenens jobs
.