Whether you need to augment your staff to meet a surge in demand, add additional resources to catch up on an elective surgery backlog, or just give your permanent providers some much-needed time off, locum tenens providers are a good way to quickly adjust your staffing levels. However, many administrators see locums as too expensive and hesitate to take advantage of this resource. Fortunately, there are ways to make locum tenens providers profitable. Here are three things to consider when making the decision to hire locum tenens providers.
1. Determine the true value of a locums
Many healthcare organizations assume locum tenens providers will only cost them money, but in reality they can usually generate revenue for your facility.
For example, a locum cardiologist working for seven days can bring in $16,608 in revenue if 75% of their services are collected on, according to CompHealth's locums revenue estimator tool. Similarly, an internal medicine physician can bring $6,766 to your facility over the same time period.
By looking at the whole cost of a locums physician — from billable charges and collections to locums fees — you'll be able to estimate when a locums can help your facility's bottom line, and when it doesn't make sense from a financial perspective.
RELATED: Estimate your locums spend with the locums revenue estimator tool.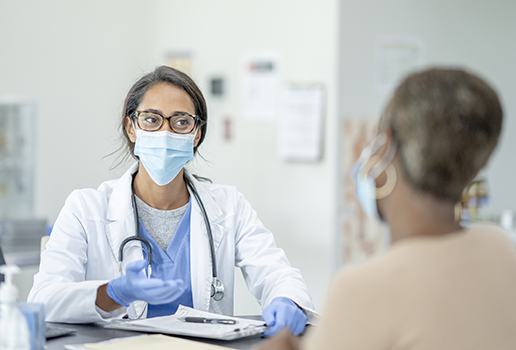 2. Bill for and collect on services provided
The revenue brought in by locums providers is predicated on billing for their services, something that many healthcare organizations don't do systematically. Whether you hire a locums provider for a week of coverage while an employee is on vacation, or you need a provider long-term while you work to hire a permanent physician, you can — and should — bill for that provider's services whenever possible.
This infographic gives an overview for how to bill for locums in various scenarios, which vary depending on if your locums is replacing an existing physician or providing supplemental coverage. While the process can take some time and effort, it pays off to consistently collect for the procedures performed by locums providers, and will bring additional revenue to your facility.
3. Keep your workforce flexible
The pandemic has made it very challenging to predict demand, and many healthcare organizations face a sudden need to staff up in certain specialties while reducing the workload in other areas.
Hiring locums providers can help your facility staff up for expected demand, while also providing flexibility if the need decreases — most locums agencies have a 30-day cancellation clause for locums if the situation changes and their services are no longer needed.
Locums physicians can also be useful in situations where you need a physician quickly. For example, if a staff provider is exposed to COVID and needs to quarantine, a credentialed and privileged locum from your bullpen can step in right away. In these situations, billing for services is especially straightforward, making hiring a locums even more cost-effective.
Locums don't have to be just a cost center
As healthcare demand remains unsteady, having the flexibility to scale your workforce is essential to providing reliable patient care, but it doesn't have to be expensive. Figuring out which specialties can generate a profit and knowing how to bill for locums' services can help you save money — and even increase profits in the long run.
We can provide the locum tenens physicians you need to help accelerate your recovery. Give us a call at 800.453.3030 or complete the form below.
Updated 11/29/21