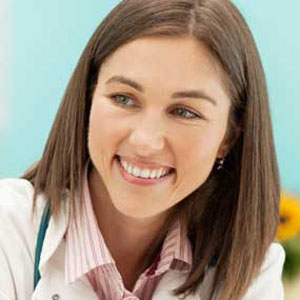 Using locum tenens is a great way for facilities to fill a temporary staffing need. But with so many locums jobs available across the country, physicians have the luxury of being a bit picky when it comes to where they choose to work. We asked some of our experienced doctors what facilities could do to create a more locum-friendly environment. Here are a few suggestions, in their words.
1. Give locums the tools they need to be successful
"On my first day on assignment at a VA teaching hospital, they showed me my examination room and where to call on patients -- and that was it. When I asked where I could find the liquid nitrogen (for dermatology), they responded, 'Oh, that'll come around about 10 when they bring it in from pharmacy.' Well, that wasn't going to do because I had patients starting at 8. So I had to learn my way around very quickly. Luckily, it all worked out, but only because I've worked with enough VA hospitals to know how to be flexible."
2. Job descriptions should be less marketing, more reality
"My experience is that job descriptions are hardly ever accurate. What the facility tells you and the reality of the situation are frequently half a mile apart or more."
"It would be really nice to know staffing expectations, such as how many patients should be seen and what facilities are available. How many patients should I expect to see per hour? Do I get 20 minutes for a new patient, 10 for a follow-up?"
SEE ALSO: Looking to Recruit Top Talent? Learn to Think Like a Marketer
3. Set clear expectations about billing
"I want to be better every time; I want to provide the best patient care and service to the client. But some places don't give me much direction on how to help them more. For years, I haven't had any coaching on the requirements for billing at a certain level. There's one place that I worked at years ago where they did chart audits and they came to me and said, 'You know, you aren't billing enough; your notes are so great, you should be billing higher.' And so I did. I wish I could get more feedback like this."
4. Care shouldn't end just because the assignment does
"For those of us in primary care, as locum tenens it falls on us that patients know how to continue their care. I always try to make sure that for the people who are going to need follow-up care, I know who will be providing that care, and that the appointment is scheduled. And then I assure them that it's all been taken care of, because I've found that too many times if you don't go that far, it doesn't get done."
For more ideas about successfully onboarding a locum tenens physician, check out
3 Must-Do's to Ensure Physicians Have a Productive First Day
.