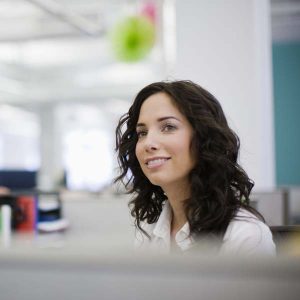 Physicians form impressions of an employer well before the first day on the job. When the credentialing process run smoothly, they feel a facility has not only the interests of the patients in mind, but also the interests of the physician. Ensuring applicants are informed about the credentialing process helps them provide complete and accurate details about their qualifications and present themselves in the best light. To make credentialing a good experience, provide candidates — as early as possible — with a list of the documentation that's needed so they can begin gathering the necessary ones. The list below is a good place to start:
Active state medical licenses
DEA registration
Medical school diplomas
ECFMG certificate
Residency, internship and fellowship certificates
National Provider Identifier (NPI) documentation
Board certification(s)
Malpractice liability insurance certification
A few simple pointers can make credentialing smoother for everyone:
Explain to candidates that the best way to ensure their files receive priority attention is to complete the application and submit all the requested documents as quickly as possible.
Make candidates aware of what documents are needed and give a specific date for submission. Saying "as soon as possible" leaves time frames up to the interpretation of the physician.
Make the physician comfortable by asking if there is any reason he or she can't have the paperwork in by the given deadline.
If an applicant delays completion or provides incomplete information, it may be because he or she has decided not to follow through with applying for the position but doesn't want to say why. Recruiters can eliminate these candidates diplomatically by letting them know that incomplete applications will be removed at a specific time. Applicants can save face while the recruiter avoids a problematic hire.
Consider Delegated Credentialing Agreements
It's possible for a facility's recruiters to reduce their credentialing burden by authorizing a third party to perform part of the credentialing process for them. This third party can help with credentialing by: • Getting primary source verifications that meet nationally recognized standards • Providing timely file turnaround and weekly file status reports • Eliminating duplicated efforts made during the credentialing verification process • Ensuring accuracy with a 100 percent audit of every file It's important that the third party be a Credentials Verification Organization (CVO) certified by the
National Committee for Quality Assurance
(NCQA) in 10 areas of certification. To achieve the status of CVO with the NCQA, an organization must pass a stringent, comprehensive review and report on their performance annually. NCQA has worked with large employers, policymakers, doctors, patients, and health plans to build consensus around what's important, how to measure it, and how to promote improvement. The 10 areas of certification are:
Verifying and reporting licensure
Verifying and reporting DEA or CDS certification
Verifying and reporting education and training
Verifying and reporting work history
Verifying and reporting malpractice history
Verifying and reporting medical board sanctions
Verifying and reporting Medicare/Medicaid sanctions
Processing application and attestation
Application and attestation content
Ongoing monitoring of sanctions
For help with your credentialing process, contact a CompHealth recruiter by 
checking our website
or calling 800.453.3030.