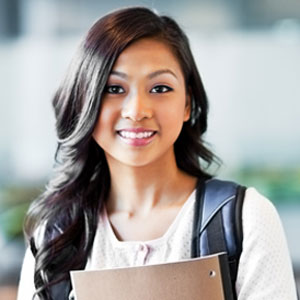 Match Day
is right around the corner. Along with excitement of finding out where you'll be doing your residency comes an enormous amount of stress.  Whether you're worried about moving to a new city, starting a new program, or just finishing up your final classes and exams, these five relief tips can help you stay cool as Match Day approaches.
Make time for meditation. While it may seem like another task to add to an already busy schedule, taking even 10 minutes to relax and practice deep breathing can help you refocus and calm down before tackling another test or project. Find a quiet space in your home and spend a few minutes in the morning releasing your mind of stress. Simple instrumental music may also help you achieve peace.
Write down an achievable to-do list. Checking tasks off after you've completed them can be cathartic and motivate you to keep going — but it can also be overwhelming if you've bitten off more than you can chew. Limit your list to just a few critical things you know you can achieve in one day, and then reward yourself when you finish something by taking a short break or even enjoying a favorite snack. Doing this can make your task load more manageable.
Do something you love every day. You may think this is impossible, but it doesn't have to be. If you absolutely love being outside, get up 10 minutes earlier to jog around your neighborhood. Don't have time to see a movie or watch TV right now? Watch a 20-minute episode of your favorite sitcom (or a classic you want to revisit) on your phone while you're eating lunch or even waiting in line at a grocery store. If you love music but haven't been to a concert in a while, put a playlist or two on your phone or mp3 player and listen to them while you're driving or have a break. Even doing something you enjoy for a few minutes can help you recharge.
Don't skip out on exercise. It can be tempting to skip the treadmill or a morning run to squeeze in a bit more study time, but be sure to exercise for at least a half hour a day to keep yourself in shape and clear your head. If you can't make time for a 30-minute jog, break your exercise into 10-minute chunks throughout the day. You can always squeeze in fitness by parking far from class, taking the stairs and moving as much as possible.
Keep things in perspective. As your last few months of medical school come to a close, it's easy to start piling up a mental list of things you have to accomplish. Remember to focus on one task at a time and avoid thinking too far ahead. Take time to enjoy your final days at the university, and don't stress too much about the Match Day results ahead.
Want more stress-busting tips? Check out the
top 5 ways to avoid physician burnout
.