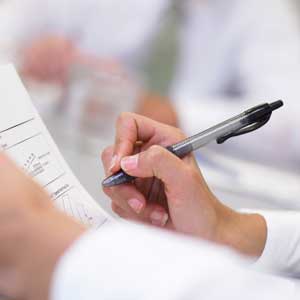 An international medical degree can give you valuable clinical experience and can also help your CV stand out — but getting paperwork and verifications from overseas can sometimes be a challenge. The following tips can help you speed up the licensing process when you're preparing for a locum tenens assignment:
Work with the FCVS to streamline future requests. The Federation Credentials Verification Service (FCVS) will be your most efficient route to obtaining multiple licenses quickly. Designed to obtain medical education, postgraduate training, board certification, identity and examination verifications, the FCVS houses all of these documents in its office and is accepted by almost every medical licensing state board. Instead of repeatedly requesting your records from another country, FCVS requests them once and stores them. Our credentialing and licensing teams can then use its original verification going forward.
Allow more time for an IMG license to be issued. An international medical graduate (IMG) license may take longer to be approved, depending on the verifications required for the license to be issued in each state. If you trained or attended medical school in a foreign country, it may be more difficult to reach the office at the right time of day — and have the right person fill out the form.
Stay in touch with friends, family and colleagues who still live near your medical school. Sometimes the quickest way to track down information is in person. It's nice if you have a relative, friend, or former boss that lives near the university you attended or the facility where you worked, who is willing to pick up paperwork for you.
Have translated transcripts and birth certificates ready. Though not every licensing state board requires them, having these documents on hand ensures that you're prepared if someone can't read and understand your forms.
Be ready to help the licensing team contact foreign offices. If you are fluent in the language in the country where you studied and worked, you may be invaluable in contacting schools and facilities overseas, especially if they're not readily responding to our licensing team's requests. Being willing to help with translating or communicating overseas can speed up the process.
Forming relationships with medical schools and facilities around the world is an exciting aspect of the job, and your recruiter is happy to help you obtain your license and start your assignment as soon as possible. Got more tips for working with international offices? Share them in the comments!