Medical school graduates owe an average of $241,600 in student loan debt, which is six times as much as the average loan debt for all higher education students. Paying off a large debt can be stressful when you're just starting out in your career. While there are many options to help — from federal public service loan forgiveness programs to different repayment strategies — another option is working locum tenens.
Not only can locum tenens help you pay off your student loan debt faster, it can help you enhance your clinical skills, give you more schedule flexibility, and allow you to try out different practice settings before taking a permanent position.
Check out all the benefits of working locum tenens in the infographic below.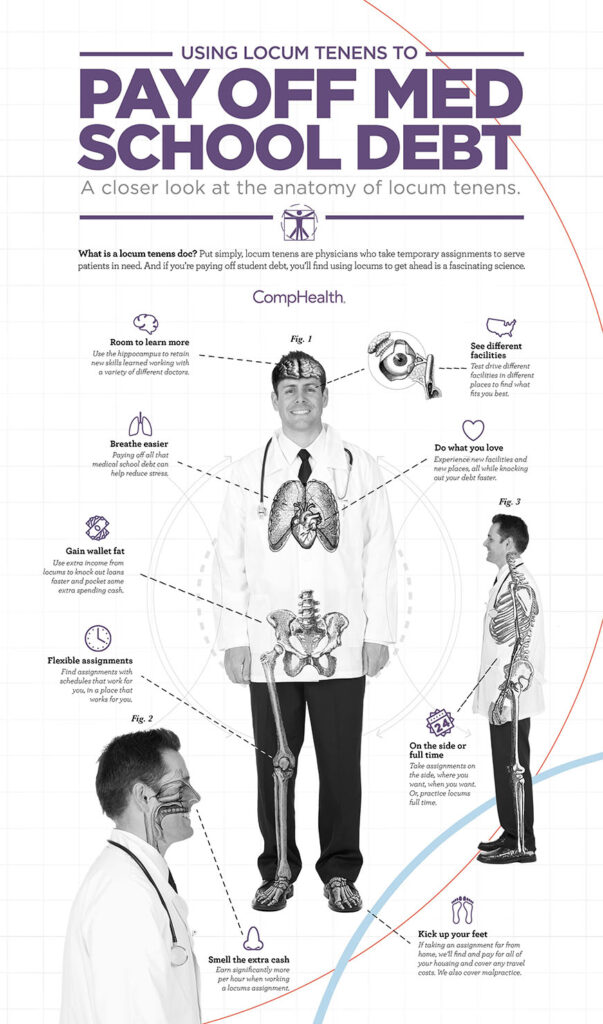 Want to learn more about locum tenens? Give us a call at 800.453.3030 or view locum tenens job opportunities.