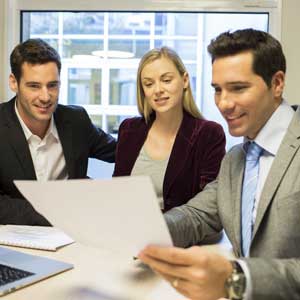 A successful career in medicine requires more than strong clinical skills and a good bedside manner. Before joining or starting a medical practice, you'll also need strong business and financial skills—and that starts with getting your own finances under control. Here are a few tips to consider 18-24 months before completing your residency or fellowship:
Assess your current financial situation with your financial team – Talk with your accountant or financial advisor about your consumer debt, including credit cards, car loans and home mortgages. You should also discuss your student loans. You need to know which company owns your loans, what the interest rates are, and if there are any consolidation, deferment or forbearance options. Note: If your address ever changes, make sure to quickly notify the loan company. Missing a student loan payment can negatively impact your credit score.
Develop a debt management/loan reduction plan –Some new physicians choose to continue living on a budget reflective of their residency days, allowing them to make large monthly payments in their first few years in practice. (This is a good option for those with low consumer debt and who do not have dependents.) Others choose to defer their loan repayments and elect to pay the minimum amount in order to spread the loan repayments over time.
Seek start-up capital – If you want to start your own practice, you'll need start-up capital. Most banks and financial institutions will provide start-up loans to physicians, despite student loan debt. The total amount of your student loans is less important than whether you have paid your loan payments on time. Interest rates are dependent on aspects of your personal financial profile, including:

Credit – Your FICO score will play a large role when reviewing your loan application
Collateral – The total amount of your personal assets, including property and valuables, is taken into consideration
Character – Your historical pattern of money management, references and relationship with your loan institution and the banker are also considered
Create a business plan – Financing for a private practice is also contingent upon your business plan. Most counties have small business associations, staffed by professionals who can help you with your planning. Nonprofits like SCORE also offer small business support and consulting.
For more private practice tips, check out
Where to Begin with a Private Practice
.