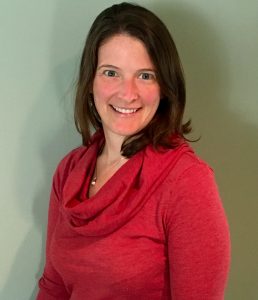 Maegan Reinhardt is a hiker, skydiver and
speech language pathologist
. She has been traveling full-time since 2014, taking assignments in
Maryland
to
Florida
and
Louisiana
.
"I enjoy the professional variety and personal freedom that comes with traveling," Maegan says. "Travel work has allowed me to explore the country and gain experience in a variety of settings, including acute care hospitals, outpatient clinics, and the public school system."
Favorite Assignments
Her favorite assignment was at Terrebonne General Medical Center in Houma, LA. The small-town Cajun culture was a fun experience and the caseload was fast-paced. Additionally, all therapy providers (PTs, OTs, and SLPs) shared an office space and discussed their perspectives on shared patients. At the end of that assignment she had the opportunity to train the permanent hire who replaced her, one of the opportunities traveling healthcare providers get to do.
Why Work in Florida
Maegan also enjoyed working in Florida. Here are a few of the many things to experience while working in the Sunshine State.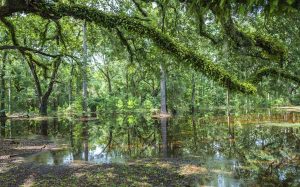 Exotic animals in the Everglades.
 You might not have the time (or the budget) for an African safari, but you can get a one-of-a-kind experience without breaking the bank by visiting the 
Everglades
. Spanning 1.5 million acres, this national park is home to American crocodiles, manatees and Florida panthers, to name a few.
Theme park paradise.
 The Orlando area alone is home to 16 theme parks — which means you could visit one every weekend for four months.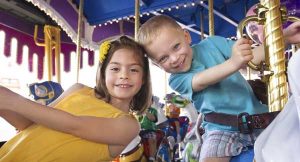 While 
Disney World
 is the most popular, 
Universal Studios
 is a close second. 
Legoland
 is a hit for kids and adults, and don't miss 
Sea World
 and 
Gatorland
 for up-close experiences with dolphins, whales and alligators.
The great outdoors.
In addition to the Everglades Florida offers world-class opportunities for golfing, sailing and other water sports.
There's even camps to help you perfect your barefoot water skiing game. Add into the mix hundreds of miles of beaches and some of the best 
seafood
 in the country and you're sure to have a great experience.
Advice for Travelers
She thoroughly enjoys working travel assignments and offers this advice: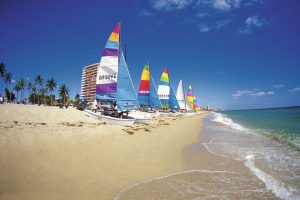 "Professionally, don't be afraid to ask questions about how things work at a particular facility. No matter your level of experience, every facility does things a little differently and I think it's important to respect that. Personally, get to know the people you work with- it's great to get a local's perspective on what to check out in your new town."
Search for open therapy jobs.