[caption id="attachment_5657" align="alignright" width="300"]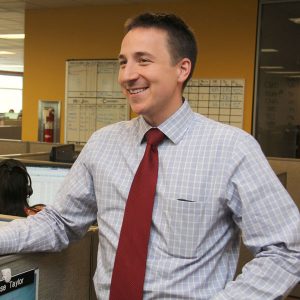 Dr. Brian Harmych[/caption] Dr. Brian Harmych, a plastic surgeon from Ohio, recently
started his own practice
in a Cleveland suburb. As a new physician, he has taken
locum tenens
assignments as a way to broaden his practice experience while enjoying the flexibility to manage his new practice. "I feel right at home when I get to my locum tenens assignments," he expresses in this "
My Locum Tenens Experience
" post. Dr. Harmych shares some of his experiences with
PhysiciansPractice
, including these articles:
"Forming Successful Physician Mentor-Mentee Relationships." Dr. Harmych discusses what he enjoyed about having a physician mentor, what makes a great mentor-mentee relationship, and who needs a mentor. He also talks about the ways to find a good mentor and the reasons physicians should mentor residents and fellows."I've experienced firsthand the personal gratification that comes from being a mentor," he says in the article. "Nothing is more satisfying than seeing how you were personally responsible for a mentee's growth."
"An Overlooked Opportunity for Private Practice Physicians." Locum tenens is one of the best opportunities available to private practice physicians, Dr. Harmych says in this post. He explains how locum tenens assignments work, explains which physicians are best suited to the jobs (and which ones might not enjoy the assignments, such as those who prefer a simpler tax filing system), and recalls his personal experiences with locum tenens. He also speaks to the benefits of these assignments."Locum tenens allows physicians to gain insight and perspective into medical systems and healthcare," Dr. Harmych says. "This not only improves one's understanding of healthcare but can improve a physician's overall approach to operating his practice."
"Obtaining Referrals as a New Private Practice Physician." Word-of-mouth referrals are most valuable to new physicians, but they generally don't have the patient base to achieve these at the beginning. Marketing campaigns are expensive and out of reach for doctors still paying student loans and shouldering the cost of starting a practice. Thus, referrals from physician colleagues are the go-to for many new physicians. "If you're looking to compete with these other doctors for referrals, one of the best ways is to simplify the referral process. Be direct, clear, and concise about what specific services and procedures you specialize in and what type of referrals you are seeking," Dr. Harmych says.
Read Dr. Harmych's
"Tips for Promoting Your Medical Practice Through Social Media"
-- and see why
he recommends locum tenens to other doctors
. Interested in working with CompHealth? Check out our
open plastic surgery jobs
.