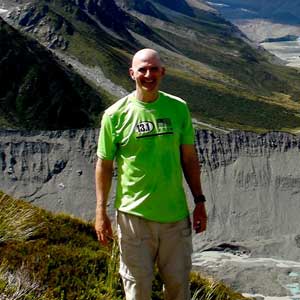 After 13 years and 23 locum tenens assignments with CompHealth, Dr. Terence O'Rourke can say confidently that his life is an adventure.
"Locums allows me to do as much traveling as is feasible and has been a ticket to get me places to see," Dr. O'Rourke expresses. "When you can go to a place and work there for a while, you get a much better sense of what it is. I just want more of it, in the end — more adventure."
The Truth about Medical Missions
A family medicine physician based in Pennsylvania, Dr. O'Rourke says he became a doctor because he wanted to work in third-world countries and make a difference. His locum tenens assignments allow him the flexibility to travel frequently, and he's been to Africa for medical missions five times, living there for nearly three years total. "People have a lot of misperceptions about what actually happens [in Africa]. They think you've got angelic music playing all day and everybody's grateful and you're walking on air — but most of the time you're just slogging through, only with fewer resources and more confusion with the language barriers and traditions," Dr. O'Rourke recalls. "I found working there, especially in Swaziland, exhilarating. To be in such demand and so busy; there is nothing like it here. When I was there, I really felt I was doing what I was put on this earth to do." But Dr. O'Rourke doesn't just travel to Swaziland. He's worked as a doctor in Saint Lucia, The Dominican Republic, Zambia, Tanzania, India and New Zealand as well. RELATED: 
Dr. Jagun Advises Physicians Wanting to do Medical Missions
Why Locum Tenens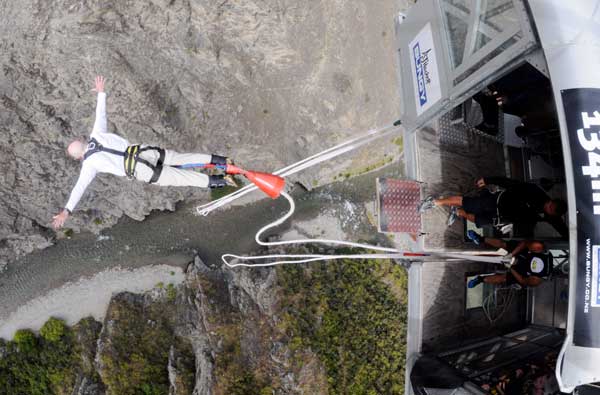 Dr. O'Rourke bungee jumping near Queenstown, New Zealand
For those who want to pursue medical missions several times a year, Dr. O'Rourke recommends working locum tenens assignments exclusively to eliminate stress and administrative hassles. "I don't need to worry about leaving staff behind or what's going to happen to the office if I go," Dr. O'Rourke says. "I've got no one depending on me here on a day-to-day basis, so I can go on medical missions when I want to." He also suggests being willing to adapt, especially if you work in a small-town facility that does things differently than you're used to. "Just be flexible and not too rigid about how you want things done. I think that's the key to getting along in this world and in medicine — and being flexible makes your life and everybody's lives better." Finally, Dr. O'Rourke encourages other doctors to find missions that allow them to change outdated or slow processes for the better. "I set the example to get people to start doing things a better way and recognize inadequacies in how they're handling certain problems. I taught in nursing schools and set up manuals with the other doctors on how to do things while I was in Africa, and I was very proactive in trying to get things to work better," Dr. O'Rourke shares. "You try to get things working in the right way for the long term. I think that's what makes the biggest difference." Are you interested in the flexibility locum tenens work offers for medical missions? Find out how retired Navy flight surgeon
Dr. Thomas Anderson makes time to volunteer
when not on assignment with CompHealth!