[caption id="attachment_5695" align="alignright" width="300"]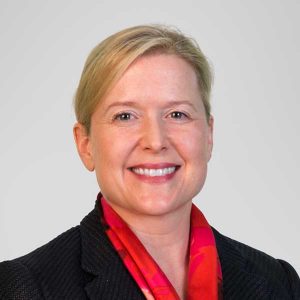 Dr. Val Jones[/caption] What would you do if the founder of AOL, CEO of Hewlett-Packard and former secretary of state asked you to serve as medical director of a startup healthcare platform company? That's what happened to Dr. Val Jones, a
physiatrist
who had just completed her residency at St. Vincent's Hospital in New York City.
Medicine in the Digital World
The new venture, called Revolution Health, would create a new platform for Americans to access their healthcare. "It would include tools to allow you to negotiate your health insurance rates, get an appointment with a doctor, talk to a nurse and receive evidence-based medical information about diseases and conditions right in your inbox," Dr. Jones recalls. "I thought, 'Wow! That sounds like a big idea. Sign me up!'" Unfortunately, the idea was a little bit ahead of its time, and a few years later, Dr. Jones was looking for a different opportunity that allowed her to get back to what she loved most: clinical medicine.
Getting Back to Clinical Care
"The startup world was exciting, and I felt like this was a really worthy cause, but I had also trained so many years to save lives and take care of people," Dr. Jones says. "It was tough to just walk away from that." She began to check out part-time clinical positions and found the idea of
locum tenens
exciting. When she visited the National Association of Locum Tenens Organizations (
NALTO
) website to find companies with physical medicine and rehabilitation opportunities, CompHealth stood out — and she's been accepting assignments across the country ever since.
"I didn't want to leave the online health space, but I wanted to keep my hand in clinical work. Locum tenens seemed to make sense for that," Dr. Jones says. "Since I started on this journey, I realized how much I love traveling and seeing how different institutions are caring for folks."
Becoming a Better Doctor
Nearly a decade has passed since Dr. Jones was asked to be the senior medical director of Revolution Health, and now she's the president and CEO of a new company,
Better Health
. While Better Health, a network of medical bloggers who provide their tips and insights on patient care and healthcare reform, gives Dr. Jones more flexibility, she continues to take locum tenens assignments so she can care for patients.
"Being a locums physician makes me a better doctor, because I get exposed to so many different hospital settings, different ways of delivering care, different patient populations and different specialties and specialty centers," Dr. Jones says. "It's really challenging, makes me smarter and gives me have more tools in my tool kit, so to speak, when it comes to approaching a patient with a new problem."
Are you interested in locum tenens opportunities? Check out our open physical medicine and rehabilitation jobs.