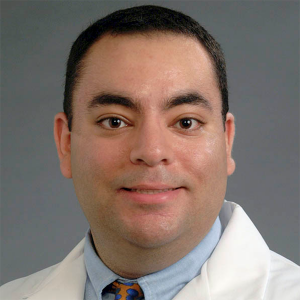 When Dr. Sam Azzazy finished his residency, he wanted to find a job that allowed him to get experience but didn't require a long-term commitment. "I'd seen colleagues start work at one practice and then after a few months decide it wasn't right and leave," the pathologist recalls. "As I was researching online, I came across locum tenens work, and it spurred me to contact
CompHealth
to find out more. I've been working with them nine years now."
More Time for Yourself
Dr. Azzazy says he appreciates that his recruiters look out for his best interests and work around his schedule. When problems do arise, he says, CompHealth's team is quick to solve them. "I've had nothing but good experiences," Dr. Azzazy says. "Locum tenens offers the flexibility to schedule assignments when you want to work. If you need time off for certain things, you just don't schedule an assignment during that time. You wouldn't get that with a full-time job at a practice." The Nashville, Tennessee, native has taken locum tenens assignments in Alaska and South Dakota but has discovered he's happiest in the West. He now works primarily at a hospital in Idaho.
Opportunities to Work in Unique Settings
"Locum tenens is a great way to work at varied practice settings and test the waters at different places to get a feel for what they're like," he says. "You're not locked into one place, and you can travel to some pretty unique locations. It has offered me the chance to go to states I wouldn't go to normally, and I find that they're wonderful places." Since December 2014, Dr. Azzazy has been working in an entirely new place: the Duck Valley Indian Reservation on the Idaho/Nevada border. He drives three hours south from the Idaho hospital where he works to spend one week a month in the clinic's lab. "It's rewarding to provide medical care to an underserved area staffed mainly by locum tenens physicians," Dr. Azzazy says. "It's difficult to keep the clinic staffed and open to care for the residents, so the people there really appreciate that they have good doctors to take care of them."
One-of-a-kind Cultures and Clinics
Dr. Azzazy recommends providers experience the unique culture when working with Indian Health Services  -- he was fortunate enough to witness an Independence Day pow wow at the reservation with tribal dance competitions and a rodeo -- and prepare for a modern setting that will exceed their expectations. "Doctors shouldn't be apprehensive about working on a reservation," Dr. Azzazy expresses. "Typically, these practices are state-of-the-art, and I have been impressed at the level of care and support in such a unique practice setting. I would recommend jumping at the opportunity if given the chance." With nearly 10 years of locum tenens work to look back on, Dr. Azzazy is comfortable sharing his passion for the practice with other doctors. "Give it a try! Even full-time physicians can use time off they might otherwise have for conferences to test the waters in locum tenens," he says. "Try an assignment out in a place you haven't been before and see how you like it. You can always go back to traditional practice, but you may enjoy it so much that you want to work locum tenens on a regular basis." Check out our
open pathology jobs
, and see the
five reasons physicians work rural locum tenens positions
.