[caption id="attachment_6058" align="alignright" width="300"]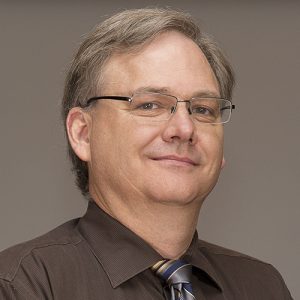 Dr. Thomas O'Mara[/caption]
When Dr. Thomas O'Mara was a freshman in high school, he entered science fairs and frequently visited a medical school in his hometown. Learning about biology was fascinating to him, and he knew he wanted to be a doctor. But cigarette smoke was the reason Dr. O'Mara decided to became a pulmonologist.
"I was interested in passive smoking, of all things, which got me interested in lung disease. The nature of taking care of a patient in that situation appealed to me a lot," Dr. O'Mara recalls. "I actually approached pulmonology from an anesthesia perspective and an internal medicine perspective. Internal medicine appealed to me more because I was interested in the disease physiology, and that's where I ended up."
After a partnership with another physician ended and his daughter developed a severe autoimmune disease, Dr. O'Mara began looking for a job that would give him more time to take care of his family. He decided to try working locum tenens with CompHealth for a few weekends and discovered he liked the change of pace.
The Stress of Private Practice
"A private practice job gives you a steady income and steady patients, but there's also a lot of stress involved," Dr. O'Mara expresses. "I enjoyed the flexibility and freedom that came with locum tenens work."
Weekend assignments turned into full-time work, and eight years later, Dr. O'Mara has made locum tenens his career. Whether he's in South Carolina, New York, Montana or Idaho, Dr. O'Mara enjoys the challenge of working at new facilities and returning to others every now and then.
The Freedom
of
Locum Tenens
"I've filled in for many years at a small hospital in South Carolina and go three or four times a year, but I'm also looking for the next adventure," Dr. O'Mara says. "I love practicing medicine because I am constantly seeing new things. When you are traveling, you get to meet new people and you see new things all the time. Locum tenens combines both of the things I love."
When he's not working, Dr. O'Mara is spending time with his family — but they frequently come along for the ride as well. He and his wife homeschool their children, which he says allows them to experience different cultures and different parts of the country.
Time for Family
"In private practice, when I was home I was never really home — and I was never fully on vacation," Dr. O'Mara recalls. "Now I don't have to worry about the business aspects of my job, and when I'm home, I'm really home. My kids work hard while I'm away so we can be together when I'm there. If we want to take a trip somewhere, even take six weeks off to go to Europe, I have that flexibility. I have this freedom now and time with my family, and I can't describe what that's worth."
For more information about how locum tenens can help you set a family-friendly schedule, check out Dr. Passalaris' story.