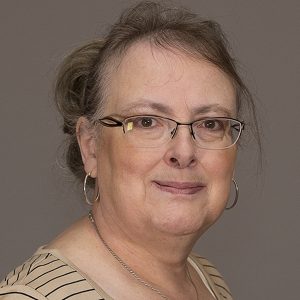 Caring for children has always been Dr. Beverly Ricker's priority — which is why she taught high school for 13 years while raising her young family with her husband. "At age 40, I quit teaching and went to medical school," Dr. Ricker recalls. "I really couldn't see a clear way to go until my children were older, and at that point, my children were independent enough." Though she felt burned out from years of teaching, it wasn't difficult to choose a specialty: pediatrics. "When I pulled the charts out of the door during my ambulatory rotation, the first thing I looked at was the age," Dr. Ricker recalls. "Kids aren't to blame for what's wrong with them, and they frequently need an advocate in their situations. I enjoy that role."
Creating More Flexibility
As her children left home and she became more dissatisfied with the limits of permanent positions, Dr. Ricker began searching for new opportunities. She found that locum tenens assignments gave her and her husband the flexibility they were looking for. "I am pretty exclusively a locums person. When opportunities come up for a cruise or a trip abroad or there's a family event, I can change my schedule around and accommodate it," Dr. Ricker says. "I can take 10 weeks of vacation in a year or work a lot if I choose to. I take my husband with me so we can explore new parts of the country and see new things."
Assignments Across the U.S.
A Midwest girl at heart, Dr. Ricker mainly takes assignments in the central states but currently has 10 different licenses to satisfy her need for travel. "My licenses in Wisconsin, Iowa, Minnesota, North Dakota, Nebraska and Kansas represent the home territory, but I also have licenses in Virginia, Wyoming, Washington and Oregon," she says. "I've seen Civil War sites in Virginia and museums in Seattle. I haven't been to Oregon yet, but I'd like to get there and see the coastline."
Advocating for Children
Locum tenens assignments also allow Dr. Ricker to advocate for children she meets. She once drove nearly 500 miles from Kansas to Wyoming to protect a newborn, losing two days of work and paying the expenses from her own pocket. "I feel it's part of my job to be there for the child," Dr. Ricker says. "I'm there for the family, too, but primarily I'm there for children, to make sure they have the best outcomes and the best futures they can have." Dr. Ricker enjoys rural hospital settings most because she can make a difference in patients' lives and raise the level of care. Though she didn't intend to give up her permanent position, Dr. Ricker finds locum tenens work more satisfying and has no plans to stop taking assignments. "I initially started doing locum tenens because I wanted the freedom to work when I wanted to work. I decided that instead of using it as a stopgap, I wanted to use it as a career," Dr. Ricker expresses. "I have taken a couple of perm jobs that didn't fit me very well, and I'm not changing. Locums is where I want to be." Learn more about how locum tenens offers flexibility in
Dr. O'Mara's story
.