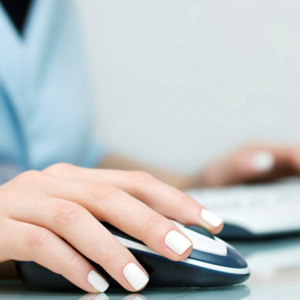 MYTH:
All insurers and payors follow incident-to rules.
MYTH:
PAs and NPs cannot get 100 percent reimbursement for seeing a Medicare patient.
MYTH:
PAs and NPs cannot see new Medicare patients.
MYTH:
PAs and NPs must have the physician on site at all times to see any Medicare patient.
MYTH:
Incident-to billing applies to all sites of service, including hospital settings. Since the creation of incident-to billing for non-physician providers (physician assistants: PAs, nurse practitioners: NPs) by the Centers for Medicare and Medicaid Services (CMS), there has been significant confusion regarding proper billing and reimbursement for claims. I have often referred to the concept of incident-to billing as the most misunderstood and misattributed billing issue for PAs and NPs, hence the multiple myths applied to this concept above. Within the Medicare reimbursement system, PAs and NPs are reimbursed at an 85 percent rate when billing under their own provider number. Incident-to was developed as a mechanism to allow physician/midlevel teams to capture 100 percent reimbursement if specific clinical and documentation conditions are met. Following the 3-S system will ensure your success in following the rules.
SETTING
An incident-to claim is an outpatient claim, which is for a Medicare patient. There is no such thing as incident-to billing for Blue Cross Blue Shield or Aetna. In addition, to bill incident-to, the physician must be physically present at the time of service when the patient sees the PA or NP. If the PA or NP sees the patient and the physician is not present, they will bill under their own number at 85 percent.
SELECTION
 (of provider) Incident-to claims are billed under the physician number at 100 percent. If you are billing a PA or NP claim under his/her own provider number, he or she will be reimbursed at 85 percent.
SERVICE
Incident-to claims must be for an established patient, seen in the past by the physician, with an established plan of care. For example: Dr. Jones sees Mrs. Smith for evaluation of hypertension. He starts her on medication, educates her about lifestyle modification and recommends her to follow up with PA Ford in one month. He documents a clear plan of care and recommends future labs. In one month, PA Ford and Dr. Jones are both busy seeing patients in clinic. PA Ford sees Mrs. Smith that day for follow-up on her hypertension, refills her medication and orders her follow-up labs. This could be billed as an incident-to visit. However, if at the end of the follow-up visit Mrs. Smith says to PA Ford, "Oh, by the way, I fell last night in the bathroom and my left shoulder is sore. While I am here, could you examine it?" there is a new problem. PA Ford may then either:
Examine, evaluate and treat the shoulder -- including ordering any pertinent tests or x-rays -- and then bill that visit under her own provider number and get 85 percent reimbursement.
Wait for Dr. Jones to step out of a patient room, have him see Mrs. Smith and document an evaluation and treatment plan. Then the visit may be billed incident-to at 100 percent reimbursement.
Often, the realities of clinical patient care demand efficiency, and it is not effective for patient or provider to consistently adopt the second scenario outlined above. Therefore, we often advise that practices and physicians will realize maximum cost-effectiveness when allowing the PA or NP to see patients pursuant to their scope of practice, and encourage billing under their own provider number, regardless of payor. Audits of Medicare charts are ever-increasing, and adherence to these rules and conditions must be clearly documented to ensure compliance. Auditors may or may not be clinicians, and it must be apparent from the documentation in the medical record which provider performed which service(s). In addition, Medicare guidelines specify that "coverage is limited to the services a PA or NP is legally authorized to perform in accordance with state law." Considering that the Health and Human Services Office of the Inspector General (OIG) plans to scrutinize incident-to services as referenced in the 2012 work plan, it is even more critical to fully understand and comply with these guidelines for incident-to billing.
Sources:
Centers for Medicare and Medicaid Services
(section 60, p. 79) and
Medical Coding and Billing News