Sonya Sloan, M.D., reflects on why we should celebrate the contributions of physicians and how we can show our appreciation.
After all that we have been through as a nation and global society, doctors deserve a week of recognition more than ever. Physicians, nurses, and other healthcare providers have worked tirelessly through a two-year global pandemic. So, if there was ever a time to say thank you and honor physicians, it is now. National Physicians Week is recognized annually from March 25 to 31.
Recognizing physicians' contributions worldwide
National Physicians Day is acknowledged by several countries worldwide but on different days and with different historic relevance. In the United States, the first Doctor's Day observance was March 30, 1933, in Winder, Georgia. The idea came from Eudora Brown Almond, wife of Dr. Charles B. Almond. The date was the anniversary of the first use of general anesthetic in surgery. On March 30, 1842, in Jefferson, Georgia, Dr. Crawford Long used ether to remove a tumor from a patient's neck. Ms. Almond thought her husband and other physicians should be celebrated for all they do for their patients and communities. This day of observation has continued for years with gifts or cards of appreciation for physicians and also the use of red carnations. On October 30, 1990, the United States Senate and House of Representatives passed S.J. RES. #366 during the 101st United States Congress, which President Bush signed (creating Public Law 101-473), designating Doctors' Day as a national holiday to be celebrated on March 30.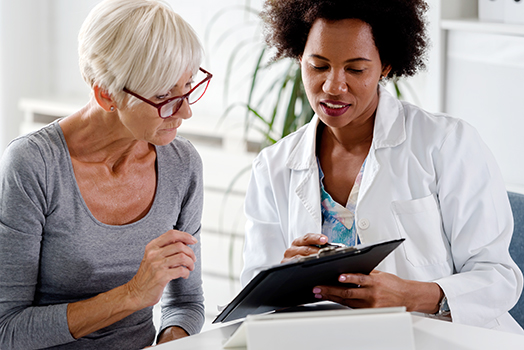 Eventually National Doctors' Day grew into a week. The movement that created National Physicians Week began in 2016 when the advocacy group Physicians Working Together (PWT) sought to celebrate and acknowledge physicians everywhere. This group started on social media with the goal to relieve stress and foster connections for doctors. Physician job dissatisfaction, feelings of being unappreciated, as well as burnout and suicide rates have increased over the past few decades. Kim Jackson, M.D., and PWT believed that by reconnecting patients and providers, things could change. And so, National Physicians Week was started as a weeklong holiday designed to rebuild our society's respect and appreciation for the individuals who devote their lives and make tremendous sacrifices to heal their patients. This grassroots campaign spreads a message of positivity and mutual respect, bringing physicians and patients together to restore the tarnished relationship created by the healthcare industry giants and their need to commercialize medicine.
Healing the healers
As physicians we took an oath to ethically help others to heal. We are passionate about what we do professionally and believe in taking care of others as a calling. However, I offer the suggestion that a mere thank you, or acknowledgment of what your physician means to you, can truly help "heal thy physician."
As of September 2021, there were just over one million professionally active physicians in the United States all of whom worked tirelessly to fight Covid-19. Some believe that gratitude is the simplest, most powerful way to acknowledge another person's value and humanity. Gratitude can instill hope and a sense of pride in what someone does and or means to you. Trust me when I say physicians don't just want your accolades and thanks, we desperately need them. So, when you get a chance, jot down a small note to remind your physician of a time their care made a difference in your life. If you can, send a gift, a card, or even flowers to say their work and intentions have not gone unnoticed. This small gesture will not only spur us on as physicians, but it will breathe fresh life within our hearts and souls to continue helping the human race in a time like no other.
Article updated 3/8/2022