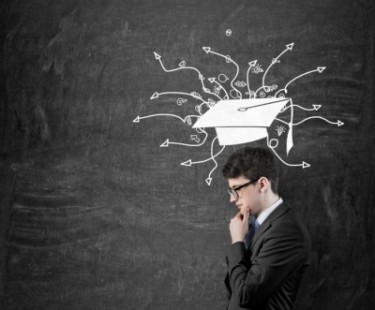 Getting a job right after graduation can feel overwhelming, especially if you're not sure where you'd like to settle down, what area of practice you want to pursue, or how much money you can expect to earn as an entry-level therapist. You have a lot of decisions to make that will impact your career down the road. The following guide will help you navigate the job search process and find your ideal position.
Why Use a Staffing Agency
Finding open positions, coordinating interviews, and negotiating contracts can be a major headache — but it doesn't have to be. A staffing agency, like CompHealth, takes care of all the details, allowing you to focus on getting the job that's right for you.
RELATED: 7 Steps to Finding Your Next Allied Healthcare Job
CompHealth helps thousands of facilities across the country fill jobs, and we often know about new jobs before anyone else. Plus, our representatives take time to get to know you personally to ensure we find the best job fit for you based on your unique skills and interests. Add into the mix the benefit of CompHealth negotiating on your behalf and you have a full service experience that's hard to beat. [caption id="attachment_8457" align="alignright" width="300"]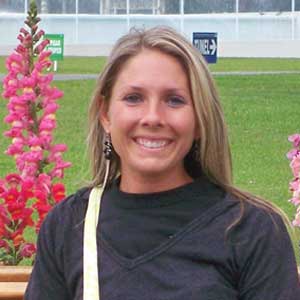 Rachel, physical therapist with CompHealth[/caption] Monica took her first
physical therapist
assignment with CompHealth in 2007 and found exactly the opportunity she was looking for. "I was looking for an assignment that truly fit me, something so amazing that I could feel comfortable quitting my 'real job' and hitting the road," she recalls. "CompHealth found that perfect job for me! As an avid horse lover with a special interest in pediatric therapy, I was ecstatic to be placed in a school system where I was able to join a weekly special education middle school outing to a therapeutic riding center."
What Therapist Jobs Pay
Not only can CompHealth help you find your ideal job, we can also help you earn more money. A survey found that providers working with CompHealth earned salaries up to 16 percent higher than the national average for entry-level therapists in 2014. Additionally, the data showed that 45 percent of new therapists received a sign-on bonus with their first job. Other findings include:
Physical therapists earned $66,536, 6.43 percent more than the national average ($62,519)
Speech-language pathologists earned $59,987, 16 percent more than the national average ($51,629)
Occupational therapists earned $64,737, 8.39 percent more than the national average ($59,724)
Therapists earned the highest salary in the Southwest ($68,677 on average), followed closely by the West ($67,667)
For more information about this survey, check out
Entry-Level Therapy Jobs: Where Are They and How Much Do They Pay?
How to Update Your CV and Social Media Channels
In today's competitive job market, having a compelling CV is essential to standing out among the crowd and landing an interview. But how do you create one? Lucky for you, we know a lot about CVs. Here is some great information to get you started:
When you update your CV, remember to also update your social media channels — specifically LinkedIn. Potential employers will often use internet and social media searches to find out more information about candidates, and matching your CV to your LinkedIn profile reinforces who you are and what your experiences are. Remember that anything you post online has the potential to be seen by a future employer. If there are things you wouldn't want your boss to see, don't post them. For more information on how to update your LinkedIn profile, check out
5 Tips for Improving Your LinkedIn Profile
. Still need more help? CompHealth's recruiters are happy to give you feedback on your CV and provide personalized coaching on not just updating your CV, but finding a job. To contact a recruiter or search current jobs, visit
CompHealth's job page
or call 800-453-3030.
How to Nail the Interview
In addition to having a solid CV, references, and clinical skills, there's one last hurdle to overcome before you land the job — nailing the interview. Here's how to do it:
Infographic: How to Ace an Interview
Remember, preparation is key to ensuring you are at the top of your game and make a lasting impression that shows you are the best therapist for the job.
How Traveling Assignments Can Help Your Career
Not quite sure what area of practice you want to pursue right out of school? Temporary travel therapy assignments are a great opportunity to experience a variety of practice settings, you just might find one that's perfect for you. In addition to gaining more diverse experience, traveling therapists also benefit from better work/life balance by having the ability to create their own schedules and choosing which assignments to take. [caption id="attachment_8423" align="alignright" width="300"]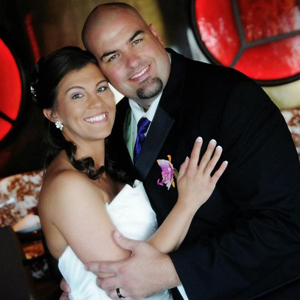 Monica, physical therapist with CompHealth[/caption] Our travelers also enjoy the opportunity to explore a variety of areas across the country where they get to experience firsthand what each location has to offer. For example, after graduation Rachel, a CompHealth's physical therapist, knew she wasn't quite ready to settle down, so decided to work with CompHealth. "I love exploring new places," she says, "and [travel assignments] help me figure out where I'd be interested in living permanently." Ready to start your own adventure?
Learn more about our open therapy jobs.