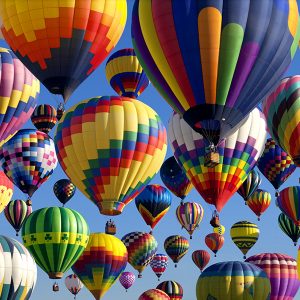 Looking for a chance to make a difference? You'll find it in New Mexico, working with Indian Health Services to provide care for more than 106,000 Native Americans living on Navajo reservations. Here are some reasons you'll enjoy working in New Mexico:
Helping underserved populations
Locum tenens
NPs and PAs who take assignments with IHS in New Mexico quickly make an impact on patients' lives. Without their service, the thousands living on reservations would go without healthcare or have to travel for hours to find a hospital.
Experiencing a unique culture
The Navajos, who prefer to be called
Diné
, are a
matriarchal society
with a strong sense of family. They gather frequently throughout the year to sing and pray, with
ceremonies sometimes stretching nine days
to treat both mental and physical illnesses. Locum tenens providers can witness these rituals and become a part of the Navajo culture while they work among the people.
Living in a remote area
Those who work on the Navajo reservations live in close quarters to those they'll be serving. The majority of the people live in the arid deserts or mountains, and the closest large city, Farmington, has just 45,000 residents. Providers enjoy living and working in the Four Corners area and experiencing the rock formations and desert landscapes firsthand. Considering an assignment in New Mexico? Check out these other perks of working in the Land of Enchantment:
Cave in
Explore the more than 119 known caves in
Carlsbad Caverns National Park
, and don't miss the famous
Gila Cliff Dwellings
, a series of interlinked Pueblo homes built into caves in southwest New Mexico. Get off the beaten path by visiting
Ojo Caliente
, where you can check out mica mines cut into a pink granite cliff and soak in the mineral springs after your hike. Finally, head to the
Bandera Ice Cave and Volcano
to see ancient caldera and an ice cave inside a partially collapsed lava tube.
Such great heights
New Mexico's largest city is home to the
Albuquerque International Balloon Fiesta
, where hundreds of balloons hit the sky during the nine-day festival, even during "glowdeos" at night. You can also see the Albuquerque and the Rio Grande Valley from the sky by riding the 2.7-mile
Sandia Peak Tramway
, which ascends 4,000 feet in 15 minutes. Finally, take the
Cumbres & Toltec Scenic Railroad
to cross a trestle bridge and head up the Cumbres Pass, the highest mountain pass reached by rail in the United States at 10,015 feet.
Leave planet Earth
You may not believe in UFOs or alien lifeforms, but the
Roswell UFO Museum
is worth checking out, if only for the gift shop. If you're more interested in the science behind other planets, check out the
Very Large Array
, a radio astronomy observatory used to observe black holes and other astrological formations. Working locum tenens in New Mexico allows you to provide desperately needed healthcare to thousands of Native Americans and explore a state that's still enchanting tourists today. Check out our open
physician assistant jobs
and
nurse practitioner jobs
in New Mexico.