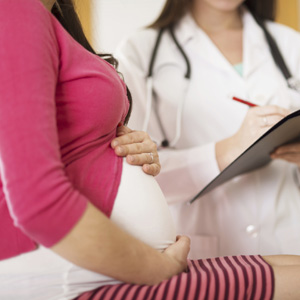 More than 33,000
OB/GYNs
currently practice in the United States, according to the
American Congress of Obstetricians and Gynecologists
. Though their salaries fall in the middle of the physician pay scale, only 42 percent of OB/GYNs report being satisfied with their compensation. Get the most current facts and figures on OB/GYN salaries in Medscape's
OB/GYN Compensation Report 2014
— and see highlights from it below:
Salary: OB/GYNs earned an average of $243,000 in 2013, an increase of just 0.5 percent from 2012.
Setting: Those employed by a healthcare organization earned the highest salary ($273,000), followed by OB/GYNs who work at either an office-based multispecialty ($271,000) or single-specialty ($255,000) group practice.
Highest-paying regions: OB/GYNs earn the most in the Great Lakes region with an annual salary of $264,000, followed by the North Central region at $251,000. The Northeast region pays OB/GYNs the least ($234,000 annually).
Patient visits: Forty-six percent of OB/GYNs saw 76 to 124 patients per week, while 17 percent reported seeing more than 125 patients per week.
Time spent with patients: The majority of OB/GYNs (66 percent) spent 16 minutes or less with each patient.
Male and Female OB/GYN Compensation
Though nearly half of all graduating doctors are now female, male doctors report higher incomes — and the difference among OB/GYNs is significant. Male OB/GYNs earned an annual salary of $256,000 in 2013, while female OB/GYNs earned $229,000. Despite the pay discrepancy, female OB/GYNs are more satisfied with their income than their male counterparts (47 percent versus 38 percent of male OB/GYNs).
The Effects of Accountable Care and Healthcare Reform
Twenty-five percent of OB/GYNs reported already being in an accountable care organization (ACO), while 12 percent plan to join one this year. ACOs allow doctors and hospitals to come together and provide high-quality care to Medicare patients, and the report found that 72 percent of employed OB/GYNs (and 46 percent of self-employed OB/GYNs) plan to continue taking new and current Medicare or Medicaid patients. When asked about the effects of health insurance exchanges, 49 percent of OB/GYNs said they expected their salaries to decrease, and 53 percent were unsure of whether they would participate in health insurance exchanges.
Job Satisfaction
OB/GYNs reported an overall career satisfaction score of 48 percent. Additionally, 60 percent would still choose medicine as a career if they had to do it all over again, and 43 percent would choose the same specialty. CompHealth places physicians in permanent and locum tenens positions throughout the United States. Check out our
open OB/GYN jobs
now.