Back in 1996, 'Bo' Lacy received an offer too good to refuse. "Give us a year of work service after you graduate, and we'll pay your final year of physical therapy school." His acceptance of the offer began Bo's relationship with CompHealth. It turned out that Bo loved his post-graduation PT traveler assignments so much that he continued for a second year before moving to
Las Vegas
for a permanent job. But those two years of travel physical therapy were life-changing. "At that time, traveling gave me the opportunity to see a lot of different PT settings and to make a decision about the trajectory of my career," Bo says. "I was fresh out of school and didn't know what I wanted to do just yet. Traveling gave me some idea of the settings that I did
not
want to be in. Sometimes that is more valuable information."
Returning to the travel lifestyle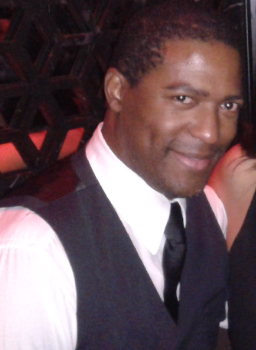 Now, many years later, he's returned to the freedom of a PT travel career and he couldn't be happier. "I came back to traveling because it gives me the flexibility to enjoy a lifestyle that I love." Bo describes himself as a "people person who loves the energy of people," and his travel PT jobs give him the opportunity to encounter new and interesting folks — medical professionals and patients alike. But working as a travel PT has many other benefits, like the ability to "be in great places at great times of the year," Bo says. Of course, not every travel PT job places him exactly in the middle of "great places." Sometimes, he concedes, he ends up in small towns "
somewhat
near
great places," but that's perfectly fine with him. He loves the
Poconos
in
Pennsylvania
during the autumn for the vibrant yellow, red, and orange displays of
fall foliage
.
Colorado
is a kick in the summer, he says, for all the outdoor activities it affords. And
Miami
,
Florida
is awesome, well, any time of year.
Get involved wherever you go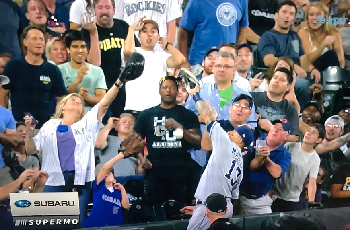 With a travel PT career that's been so good to him, he encourages other
physical therapists
to give it a try. His advice for therapists who want to travel? "Try to find out something about the community and town that you are in and be involved a little in the facility. It makes the time go faster and endears you to the staff with whom you will be working." He adds, "It helps the energy of the assignment if you are not treated as 'just a contract'." From his own experience comes this recommendation: "Try to get the things the agency asks for done in a timely manner. I am guilty of not always doing so — sometimes through no fault of my own — and I know it has made their jobs harder. These guys and gals are working hard for us, so anything we as travelers can do to help I know is appreciated."
If you'd like to energize the trajectory of your career, view today's travel
physical therapy jobs
or give us a call at
800.453.3030
.