The arrival of spring and the approach of summer can spark reflection and nostalgia for many.  It's hard to believe that I have been in clinical practice for nearly two decades. Undoubtedly, there have been highs and lows and many learned lessons. "Hindsight is always twenty/twenty," my grandmother used to say. As a young
physician assistant
(PA) I recall feeling so vulnerable and so prone to the "what ifs." What if I missed a diagnosis? What if I didn't document or code everything perfectly? What if my physical exam skills weren't precise enough? What if my patient didn't fill their prescription or follow my advice?  The list of worries seemed endless. One of my former Duke physician colleagues paid me what I believed to be a high compliment more than ten years ago. He had never worked closely with any PA, and he said one day that I was the only one who worried about patients more than he did. It was moments like these that taught me lessons that have lasted a lifetime.
Learning the value of trust
With age comes wisdom, and with experience comes learning. I'm so grateful for the many colleagues, patients, and families who taught me valuable lessons along my clinical journey. What I wish I knew then was the value of trust. Trust that I had great teachers and a great team – always.  Even when, as a young PA, my doc went out the back door and left me to run the office, he was never more than a phone call away. It was tough love back in those days and I needed that push to rely on my burgeoning clinical judgement to figure out when I needed support and when I could fly on my own. Those early formative years practicing in rural NC created a strong foundation of clinical judgement and a renewed confidence in my clinical skills. Without those early pushes, I would not have learned nearly as much.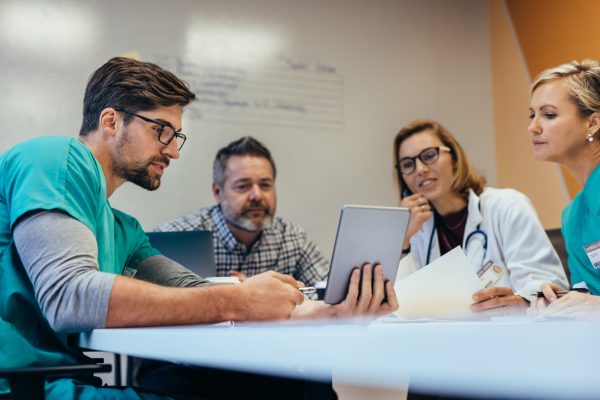 Learning to build and restore trust
Relationship or trust deficiencies frequently show up within the physician/PA or physician/NP relationship. Trust is a core competency to ensure long term success of that team to survive the stresses of clinical practice. Nationwide, hospitals and health systems are moving toward using more PAs and nurse practitioners (NPs), and there is a much greater emphasis on
team-based care
. Practicing medicine is a team sport. We all have a role to play and we all need to learn to work together for the good of the patients we serve.  We need to trust more and criticize less. We need to assume best intent first, before allowing egos or tempers to flare. Our most critical treatment team relationship remains the one with our collaborating physician.
Learning the importance of gratitude
As we look toward the next turning of the seasons, I am deeply grateful for many lessons learned over the course of my PA career. The value of trust continues to be reinforced each time a family member trusts me to care for their loved one, and every time a colleague partners with me on a treatment plan. Each cycle of the seasons can serve as a reminder to restore the foundation of trust we need to support the entire team as we take on
new health care challenges
together. I have enjoyed being a regular contributor to the
CompHealth
blog for seven years. It's time to trust that the future holds new and exciting opportunities for both of us and I wish you and yours many blessings now and in the future.