As medical professions go, nurse practitioners and physician assistants are the new kids on the block. The first NP program was created in 1965 at the University of Colorado, and the first PA program was launched the same year at Duke University Medical Center. Although the professions are relatively young, many PAs and NPs are now nearing retirement. We spoke with Patricia Gambrell, a seasoned NP, and Bernie Kennedy, a veteran PA, about their plans are for retirement. Both have turned to locum tenens to have more flexibility and a better work/life balance as they finish their careers in the way that works best for them.
From RN to NP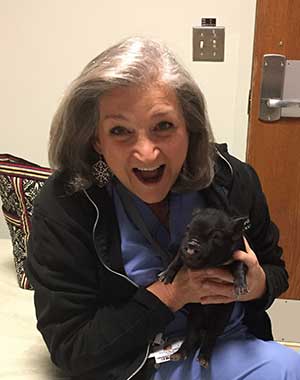 Patricia Gambrell started nursing school 46 years ago, inspired by her pharmacist father. In the early 90s, she decided to go back to school and become a nurse practitioner, a job she's enjoyed for the past 24 years.
When someone askes Patricia what she likes about being an NP, her answer is simple: "Autonomy — the ability to actually have an impact on what's going on with the patient. I just feel like I'm using more of my brain."
Learning about locums
These days Patricia works as an inpatient cardiology NP. When she first heard about locum tenens as a career alternative 20 years ago, outpatient was the only option for her specialty, so she held off.
"I didn't want to do outpatient so I put it on the back burner knowing that at some point if demand picked up there would be more opportunities," she recalls.
Once locums expanded to inpatient for NPs, she decided to give it a try. Her first experience made her decide that locum tenens was the way she wanted to finish out her career.
"I was in Fargo, North Dakota, for a year and a half and loved it," Patricia says.
Time off when she wants it
Patricia is planning to retire next year, and she's enjoying using locums to transition to a slower lifestyle.
"I'm able to work as much or as little as I want to," she says. "You do your seven or 10 days and then you go home and have a break. It's nice, especially when you get to the point where you're thinking you want to retire.
"It gives me enough time off to fully decompress and enjoy family time and time with close friends, so it's worked out well for me."
The best of two worlds
Patricia says locums gives her the best of both worlds: she gets to make new friends while still having the time she wants with her family.
"You wind up meeting really interesting people everywhere you go," she says. "I've maintained relationships even years after I've left a locums assignment."
She even brings her family along on some of her assignments. "My husband comes once or twice a year, and he'll spend over two months, depending on where I'm at and what I'm doing. And my kids will come for a long weekend. It's a really neat experience."
Never too late
Patricia discovered locum tenens late in her career, but she's glad she decided to make the leap.
"You come in and do your job and do what's expected of you, and you're going to be very well respected and well compensated, and you have lots of freedom," she says. "I wish I had done it 10 years before I started."
A PA for 47 years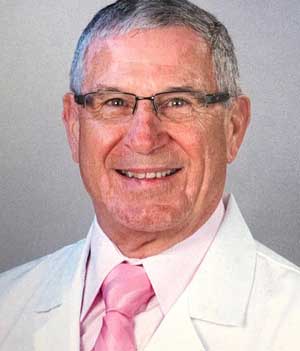 Bernie Kennedy is a physician assistant specializing in cardiovascular and cardiothoracic surgery. After completing the PA program at Duke University in 1974, he helped start the first noninvasive vascular laboratory there.
He says one of the things he has enjoyed the most over his career has been seeing the advances in medical technology. He even ran his own mobile diagnostic business for a while.
Turning a weekend gig into a career
Bernie was introduced to locum tenens by a PA friend who needed help on weekends at his facility. Because it was part-time, Bernie decided he could do locum tenens on the side. That request for help turned into a long-time gig.
"I worked a 50-hour shift in emergency medicine one weekend a month for 17 years, until 2012," he says.
When that job ended, Bernie was asked by another friend to fill in on weekends at smaller hospitals in the area. He accepted, of course. "I've always been open to extra work," he says. He's been working one or two weekends a month ever since.
Adapting to new places and people
Although there are challenges to working at many different locations, Bernie says he's figured out ways to adapt and gain the trust of the surgeons he works with.
"Even if you have a lot of experience, it will usually take them a while to get comfortable with you," he says. "I totally understand that." His solution is to adapt his work style to do things their way, "and maybe making a few helpful suggestions along the way."
Overall, he enjoys working with new people. "I like seeing the way different surgeons work, and I'm intrigued by the different personalities."
Not ready to stop just yet
Bernie is now in his 70s, but he says there's a good chance you'll still catch him in surgery for a while yet. He hopes to continue for as long as he can.
"I've been doing locum tenens since 1979 and I've never been bored," he says. "Truly I've enjoyed it. I haven't gotten tired yet."
CompHealth can help you practice on your own terms as you near retirement. Give us a call at 800.453.3030 or view today's locum tenens PA and NP job opportunities.