America is well on its way to
establishing a gig economy
and estimates show as much as a third of the working population is already in some gig capacity. This is nothing new in the healthcare industry though, where locums PAs have been filling temporary positions since the 1970s. Many PAs choose to work locums assignments full-time, preferring the variety and flexibility of their temporary positions to the notion of being full-time with just one employer. But the gig economy also provides advantages for PAs who choose full-time careers and want to take the occasional gig on the side. Here are five reasons full-time PAs take temporary gigs.
1. PAs take gigs to make additional income.
Recently-graduated PAs can take advantage of the gig economy to work extra weekends in order to pay off student loans quicker. No one likes being saddled with debt, and temporary gigs bring in unallocated money that can go straight to paying off debt without hurting your lifestyle.
2. PAs take gigs to serve urgent care needs.
Chris Davis
is a full-time PA-C in cardiovascular surgery who loves what he does. His schedule is already demanding, but he takes the occasional locums assignment on his time off because he feels deeply satisfied knowing that his stepping up literally saves lives.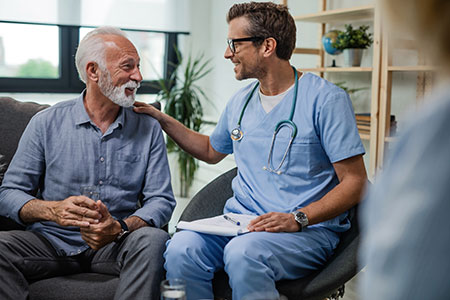 3. PAs take gigs to try out new locations.
Some PAs use their vacation to get paid for a change of scenery. They get to meet new people,
explore new cities
, and check out different parts of the country (or even different countries), all while keeping their day job.
4. PAs take gigs to experience different care settings.
PAs who work regularly in one care setting find satisfaction in switching things up temporarily. For example, PAs with full-time careers in large hospital centers describe how energizing it can be to spend a couple of weeks
helping out in a rural setting
. PAs might also want exposure to different size clinics or different size healthcare teams, all of which they can experience through a temporary placement.
5. PAs take gigs to help cover for other PAs.
Lastly, because of the
high demand for PAs
, it can be difficult for PAs to take unexpected time off for family emergencies or other personal concerns. PAs who accept locums assignments can work as little as a single shift to help cover for their fellow PAs who need a few days or a few weeks to handle whatever life brings their way. Knowing that they are helping their fellow PAs is rewarding and builds a reciprocal safety net should they ever need some time off.
CompHealth has locum tenens jobs available that can fit almost any lifestyle. Give us a call at 800.453.3030 or view today's PA job opportunities.