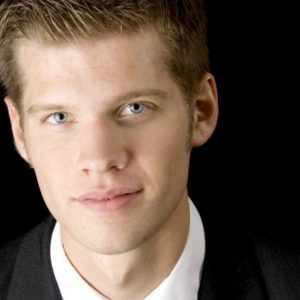 It's
National PA Week
(Oct. 6-12), a time to recognize the more than 100,000 physician assistants practicing in America today, both seasoned professionals and those who are just starting out. We talked to one of our PAs about his experience working with CompHealth, searching for a job as a new grad, and looking forward to a career as a physician assistant.
Finding Your First Position
When Jesse Balls graduated from PA school in the summer of 2015, he faced a lot of unknowns. Though he'd finished his degree in Pennsylvania, he wanted to return to his Idaho roots and was looking for positions out west -- but he wasn't sure where to start. "Since I was just coming out of school, I was looking for a good employer who would work with new graduates and provide extra time training and helping me learn what to do," Jesse recalls. "I needed to find a transition phase and work with someone who could set me up for success."
RELATED: 5 Benefits of Employing a Physician Assistant
He turned to the internet to find his first job, not knowing what to expect, and began setting up alerts for different jobs in different states. Then an email from a CompHealth consultant with an opening in Washington caught his attention. "I emailed Calvin, the recruiter, back and told him I was interested in the job," Jesse recalls. "I was lucky; I only applied for one job and told him, 'Hey, this is what I want.' It was perfect."
Taking Care of Business
Jesse says he enjoyed working with CompHealth because the team acted as a liaison between him and the hospital and took care of the details. "Calvin gave me a lot of helpful information, worked with other teams to get me credentialed, made sure I was ready for the interview and gave me good tips for preparing for it," Jesse says. "Afterward, he followed up with the hospital and me, and I knew what to expect because of his great communication." Though he now has just a month before he starts at the hospital, Jesse continues to work with CompHealth on obtaining his Washington state license. "CompHealth's teams are making sure I do the paperwork right and are also in contact with the state board," he says. "I've appreciated how helpful everyone is, especially for my first job out of school."
Beginning a New Chapter
Jesse is looking forward to his new position and what his career as a physician assistant holds. "I'm excited to work in the medical field and help others who need care, and I'm also grateful to be able to support myself and my family and hopefully spend more time with them," Jesse says. "The transition between student life and the responsibility of being a full-time PA will be hard, but I want to show I care about my patients and always be compassionate." Learn more about
National PA Week
, and check out our
open physician assistant jobs
to see what's available.