PAs often describe their work as a calling and love working in medicine. Still, with high stress and long hours, the possibility of burnout is reality. That's why many PAs are turning to locum tenens as a full-time career alternative that allows them to take control of their own schedule, establish a better work/life balance, and enjoy a regular change of scenery.
Locums can take you places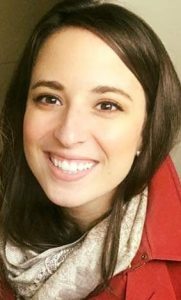 As a locums PA, you pick your own assignments and set your own schedule. This freedom provides an opportunity to explore new cities, states, and countries. Jamie Kounoundouros, PA-C, in neonatology, uses her locums assignments to whet her palette for new experiences.
"I love the freedom I have as a locums," explained Kounoundouros. "Because I plan my own schedule, I can actually take the time to check out the area I'm working in. When I was on assignment in Buffalo, I went wine tasting in the Finger Lakes region. Now that I'm on assignment in Seattle, I took my brother snowboarding in Vancouver. I love trying new things!"
Locums can expand your work world
Each locums assignment has its own unique flavor during the workday as well. "I learn a lot from seeing how other places work and function," explained Kounoundouros. "I think it makes you a more well-rounded provider when you've been exposed to multiple ways of doing something."
Robin Loubert, PA-C, who works in family medicine in a variety of rural locations, also uses locums to see new areas. "I enjoy working in rural environments. Fewer people want to settle down in these rural locations, which leaves a lot of the healthcare facilities understaffed."
For Loubert, part of the attraction is knowing that these rural assignments aren't permanent. "When I arrive at the site, I'm often desperately needed to help manage the needs of patients who would otherwise have to travel an hour or longer to see a doctor. While it can be stressful, I also know that my assignment has an end-date, which helps me be fully present while I'm there. It also allows me to get the downtime I need before taking on a new assignment."
Locums lets you push pause
Downtime can be in short supply for PAs in a permanent position. Locums gives PAs a way to continue to grow in their careers while pushing the much-needed pause button once in a while.
Robert Concini, PA-C, in vascular surgery, chose to work locums and spend some personal time with his mother after his father passed away.
"After my dad died, I took a locums assignment in my home town of Albuquerque, New Mexico, for nine months. I was able to spend precious time with my mother and care for patients where I grew up."
RELATED: CompHealth benefits for advanced practice locums
Locums makes for a great start and a strong finish
Locums full-time is often a good fit at the beginning or end of a PA's career. Many early-career PAs enjoy the freedom locums offers while they are still trying to decide where they want to settle down. It gives them an opportunity to see different ways of doing things and get a sense of where they want to work when they choose to take a permanent position. Concini, on the other hand, had held a permanent position for three decades before he decided it was time for locums.
"For over 30 years, I couldn't just take a month off and travel the way I can now that my kids have graduated from college," said Concini. "People need help everywhere and locums allows me to connect with and help more of them. In addition, my wife and I also get to go on adventure after adventure."
A regular fresh start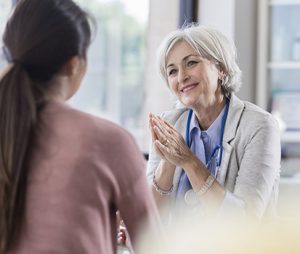 Ted Smith, PA-C, is a locums in emergency medicine. "You work somewhere for a few months and then you get to go somewhere else. You start fresh in each new town. You feel like it's a new beginning."
If you've been itching for a new beginning with new scenery, new challenges, and new people to help, consider a locums assignment as a good career alternative.
Interested in learning more about locum tenens jobs for PAs? View today's job opportunities or give us a call at 800.453.3030.