Hospitals, urgent care centers, and pop-up testing sites in many parts of the country are teeming with patients seeking medical care for COVID-19 symptoms, and many PAs are contributing their clinical skills to the fight. To those employing your unique PA skills on the front lines in this critical time: we thank you. And for those wanting to help, there are many ways to make a difference both on and off the front lines.
Helping in epicenters and elsewhere
If you're a PA practicing in or near one of the cities hardest-hit by
COVID-19
, like New York, Los Angeles, New Orleans, Detroit, or Miami, you're probably already in the trenches, easing the strain from the sheer number of patients seeking care. But PAs from every part of the country are stepping up to help as well. Andrea Lowe, director of employer strategy for the
American Academy of PAs
(AAPA), has witnessed this willingness to help firsthand. "Our profession is used to pivoting during a crisis, so responding and risking our lives to take care of COVID-19 patients is what we are trained to do." One of the strengths of PAs is the speed in which they can be mobilized, and PAs from around the country are answering the call to help. "I have seen a lot of hospital organizations and locums companies looking for PAs to help in any way they can, ranging from taking care of patients to helping with drive-through testing," Lowe says. [caption id="attachment_17828" align="alignright" width="300"]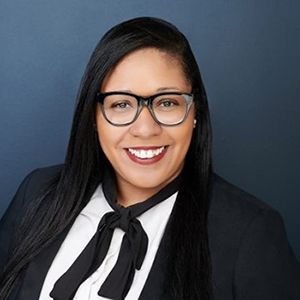 Andrea Lowe, AAPA[/caption] A particular strength of PAs is that they approach patient care with a team mentality. Their willingness to lend a hand to complement or supplement other team members' strengths is a crucial way to boost the bandwidth of a healthcare team. "Our ability to work alongside physicians, nurses, and nurse practitioners is especially important at this time," Lowe says. "Good communication as part of a multidisciplinary team is key." There are many ways to help with the current crisis other than caring directly for COVID-19 patients. Other patients still need to be treated for everything from broken bones to allergic reactions to ongoing chronic disease care. Taking a leadership role in caring for these patients can help alleviate the strain felt by other clinical staff.
Waiving supervising physician requirements
One development that has made a positive impact in many states in the fight against COVID-19 has been the
temporary suspension of the supervising physician requirement
. "A lot of states have waived the supervision requirements during the emergency — up to seventeen states in the last two weeks — including New York," Lowe says. What these temporary orders could mean for the future is unclear, but it's making a big difference right now. "We are doing such a great job on the front lines. We hope they will recognize that when we do not have these barriers, we can really help to close the healthcare gap." Another development — one that the AAAP has long been advocating for — happened at the end of March, when
President Trump issued a legislative order
that permanently authorizes PAs to order home healthcare services for Medicare patients. "This enables our profession to alleviate a lot of the volume of patients that can be appropriately discharged from their hospital to make room for the COVID-19 patients," Lowe says. "The ability to discharge non-critical patients while still making sure their home needs are met is so critical, especially during this time." A game-changer born of the COVID-19 pandemic is the rise in prominence of telemedicine. The Centers for Medicare and Medicaid Services has temporarily broadened the authorization for Medicare patients to
receive treatment via telemedicine
. However, the overall autonomy of PAs to practice via phone consultations is still quite limited from state to state. "PAs still have some barriers because of the requirements to have a supervisory physician," Lowe says. "If we didn`t have that tether to the physician, we could expand PAs' work in telemedicine. So that is one of the things the AAPA is really advocating for."
The importance of self-care
As a PA, taking care of yourself is a vital component in your ability to care for your patients. PAs innately place their patients first and put their own needs aside, especially at a time of crisis when their skills are in such high demand. AAPA president and chairman David E. Mittman makes this appeal to PAs everywhere: "Please reach out if you are worried. Talk to colleagues, pray, meditate — do something. Please call a colleague. And realize you have close to 150,000 sisters and brothers standing with you. We are really all in this as one. Together. Please be careful." Lowe echoes this sentiment, "Unfortunately, this pandemic is not a sprint. It is a marathon and it is going to be here for a while. We need to take care of each other." She recommends taking advantage of employee assistance programs and your family support network. "It is important that your family understands where you are and you have a two-way support system — you supporting them and them supporting you," she says. AAPA has also created a
COVID-19 Resource Center
for PAs who are seeking additional information and support.
CompHealth needs PAs to help in the fight against COVID-19. Call 800.453.3030 to learn more or view
PA locum tenens opportunities
.