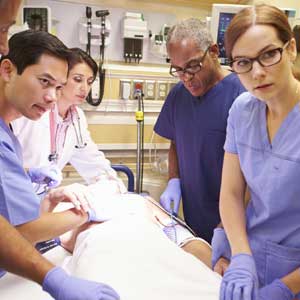 Many of us enter medicine with noble aspirations of helping others and doing good work. We also collectively believe that, as a result of sound training and clinical experience, we are great at what we do. However, as in many situations, there is a truer bell curve of performance. New emphasis on quality metrics and performance have pushed providers to examine clinical performance in new ways, and with new comparisons to their peers locally, regionally and nationally.
Physician assistant
(PA) is relatively new profession — the first PA class enrolled at Duke in 1965. Accurate population data highlighting PA performance and workforce contributions are only more recently beginning to emerge. According to the American Academy of Physician Assistants, there has been a 34 percent increase in the PA workforce since 2006. Recently, a
new survey by the Harris Corporation
showed PAs are trusted healthcare professionals and 91 percent of patients believe PAs provide quality care and improve outcomes. This data codifies the value that PAs are bringing to healthcare delivery. The Harris data showed that 93 percent of patients who saw a PA agreed that they added significant value to the healthcare team. In addition, 83 percent of patients stated that PAs increased their satisfaction with the healthcare services they received.
The Value of PAs in the Healthcare Delivery System
As hospitals and health care systems continue to address quality patient care and improved access to care, PAs are often recognized as
part of the solution
. It is cost-effective and efficient to hire a PA to perform 85 percent or more of the clinical tasks that were traditionally performed by physicians. Organized medicine is catching on to the value for patients as well as the benefit to the bottom line. As we continue down the path of healthcare reform and pursue new delivery models, quality and value are two ingredients that will be measured and tracked. It is critical that PA performance and quality be measured in an objective fashion as these new models of care are developed nationwide.