Searching for the right candidates to fill both permanent positions and locum tenens assignments can be challenging — which is why it pays to work with an agency that helps with everything. Here are five reasons to find one partner who can meet all your permanent and temporary healthcare staffing needs.
1. You save time and money
"Working with an agency that you can trust to deliver quality candidates is a top priority for most clients. Choosing a company that can help you with your permanent and temporary staffing needs makes filling your most urgent positions more efficient," explains Brooke Bowers, president of CompHealth's locum tenens division.
Bowers says an agency offering both permanent and temporary healthcare staffing can save your organization both time and money.
"By working with an agency, you can often get a physician hired and starting to work sooner; even starting 10 to 15 days earlier can help your organization start bringing in revenue sooner," she says. "At the same time, the agency is also able to get locums physicians in immediately to continue seeing patients while working on the permanent hire."
2. Better communication and increased commitment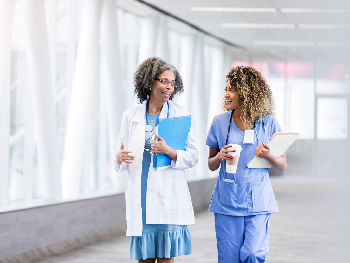 Patty Absey, physician recruitment manager for Sanford Health, says the Midwest-based healthcare system has worked with CompHealth for over a decade. She explains that the more people you know in the company, the better because you always have someone to call if you have a problem.
"You get to know the recruiters — not just on the professional level but also the personal. You know if they have dogs, just got married, or if they're going on vacation, and they find out about you and your family," Absey says. "Bringing the personal side in just deepens the commitment we have to each other. It's almost like we're working as a team — we're on the same team, really."
3. The staffing agency better understands your needs
Working in both permanent and temporary healthcare staffing gives recruiters better insights into what each hospital system really needs.
"When CompHealth places a locums doctor, it allows that recruiter to learn from the physician what that facility and community are like," says Bowers. "That understanding then allows the recruiter to better understand the facility's needs — clinically and culturally — to make a better permanent placement."
Absey recalls that Sanford Health began working with CompHealth initially to staff locum tenens physicians and then expanded to permanent physicians as well.
"When we found ourselves in need of a permanent placement firm, we already had a good relationship with CompHealth. It seemed like a natural thing to work with them for our perm placement because of the reputation they had within our own company," Absey recalls. "You really have the opportunity to get to know the people in the company."
4. The agency is more invested in your success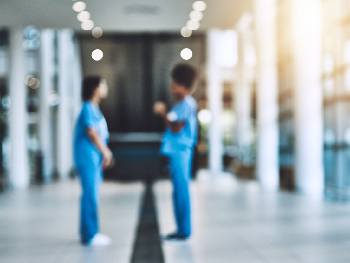 Absey notes that Sanford Health continues to work with CompHealth because the recruiters deliver the physicians they need.
"I have never worked with a firm that consistently delivers candidates like CompHealth does, even for our hard-to-place rural areas. The number one reason we stick with CompHealth is because they are so successful for us," she says.
Bowers says one of the reasons CompHealth can find and place the right doctors is that the company understands the facility and its needs. "Because we build that trust with our facilities, there's an understanding that we're there to help you work through any problems that might arise. We work as a team to understand the issue and come up with a solution," says Bowers. "Having a staffing partner that knows your facility — and is invested in your success — makes a big difference."
5. You have a wider pool of candidates to draw from
Another possible benefit — if it's the right fit for both parties — is when a locum tenens physician likes your facility so much, they would accept an offer to stay on permanently. Having a wider pool of physicians interested in both temporary and permanent positions can only benefit your facility when you're searching for the right candidate.
"Sometimes a locums physician enjoys working at a facility so much they decide to take a permanent position there," says Bowers. "Even if that's not the case, that physician can still provide our reps with important information about that facility so we can make a better placement with another candidate."
If you're struggling to find qualified healthcare professionals for your facility, Absey recommends forging a relationship with a good staffing firm and to keep searching until you find the right one.
"If they aren't reaching out to you to learn more about the practice you're trying to place for or not responding when you try to schedule time with them, move on and find another firm. Expect a placement company to discuss your practice, community, compensation and benefits, and ideal candidate," she says. "The staffing company should be talking to the candidates about your specific practice in your specific location, so you don't waste time. They should be willing to do the legwork, not just pitch you a name and a CV and be out until payday."
Bowers explains that the goal of the best staffing companies is to make your life easier. "Finding a partner that can understand and meet your needs allows you to put your time toward other projects while trusting that we've got your back."
CompHealth can help with both your permanent and temporary healthcare staffing needs. Give us a call at 800.453.3030 to find out how.
This article was updated on 6/21/2023.