"It ain't over till it's over." That's
Baseball Hall of Famer Yogi Berra's
now legendary description of the come-from-behind surge by his 1973 Mets to clinch the division title and reach the World Series. He might have been describing the vision that won one physician candidate a job that was all but lost to another. Here's the candidate's true story. A CompHealth client advertised a permanent placement opening that sounded to a certain Doctor "Smith" like her dream job: the kind of work, schedule, call, and pay she wanted, and close to her parents' home. She was diligently preparing for her on-site visit when the client contacted CompHealth to cancel. They were about to offer the job to a physician they'd just interviewed and liked very much. Dr. Smith's recruiter challenged their decision. They had little to lose by meeting her, the recruiter reasoned with the client. Why, she might be a perfect back-up candidate should their offer be rejected! The argument made enough sense that they delayed making an offer to the other physician by several days, until they could meet with the CompHealth candidate.
RELATED: 8 ways to supercharge your healthcare job search
Still in the running
The recruiter and Dr. Smith strategized a two-part plan for her interview. Part 1: "Be observant. If the medical director has pictures of sailboats on his office walls, ask if he sails, the kind of boats he sails, if he races them, and let him expound about sailing. Take quick notes on a small pad about what he tells you to refresh your memory later. If a fellow physician interviews you next, and on her desk sit pictures of daughters in soccer uniforms, ask about them, about their games, and their number of wins. Jot notes. Do this for
everyone
you spend any time with." The recruiter's objective was to tap into a simple truth about human nature: the more interest we show in other people by encouraging them to talk about the things
they
love, like spouses, children, hobbies, sports, or other passions, the more positively they look upon us. Dr. Smith was pumped to put her recruiter's advice to work, psyched to change minds. When her on-site interview wrapped up, the client's feedback to CompHealth was glowing. Dr. Smith was wonderful. They were thrilled they had met her. They'd love to hire her. But . . . their hearts were still set on the first candidate.
RELATED: How to write a CV that gets results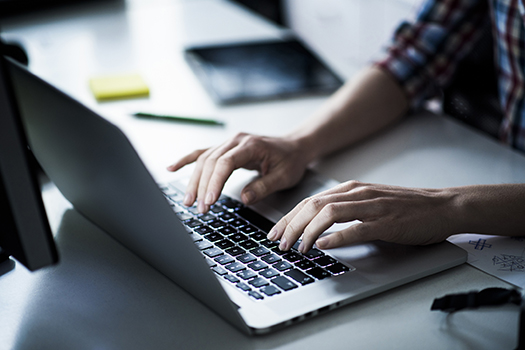 It ain't over yet
Part 2 of the recruiter's strategy now kicked in. "Send each person you met a thank-you email," he had said, "and include a pleasant mention about their passion, hobby, kids, or whatever they spoke about fondly. Maybe the medical director revealed a two-week regatta he was embarking upon. Wish him a safe voyage and fun adventure. The physician with the soccer-playing kids? Wish the girls a winning and an injury-free season." Dr. Smith followed through with part 2 of the plan with delightful effect. Just by chance, several of the interviewers converged in a hospital corridor at the same time. They began comparing notes about her thank-you emails and remarked how unlike they were from those most candidates send. Dr. Smith remembered something special about each of them. Each was flattered at her recall and was touched by her thoughtful mention of those things that mattered to them. Imagine, they said, if she brought to her patient interactions the same care in listening to what her patients say. Or in dealing with support staff? Or with colleagues? An impromptu meeting on Dr. Smith's candidacy was hastily convened, this time her name at the top of everyone's favorite list. She was made an attractive offer, and she promptly accepted. The previous frontrunner was blindsided by someone's "it ain't over till it's over" vision. It should have been his own. Give yourself the advantage that won Dr. Smith her job. Send effectively personalized thank-you emails. And be inspired by Yogi Berra's famous catch phase. Because, like he said, it ain't until it is.
Looking for help in finding your next job? Give us a call at 800.453.3030 or check out today's healthcare jobs.