[caption id="attachment_6158" align="alignright" width="300"]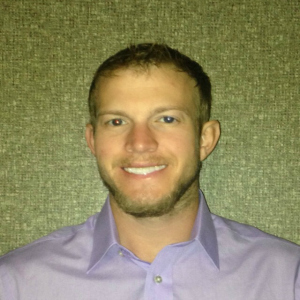 We don't just see new places, we explore them. [/caption] Many of us want to travel and see the world, but with busy work schedules it can be difficult to find the time. Fortunately, locum tenens assignments offer physical therapists a way to travel and work at the same time.
An Adventure Awaits
Most married couples begin traveling in their 50s and 60s, but not Ryan and his wife. Shortly after Ryan became a doctor of physical therapy, they decided to see the country — and, more importantly, experience it. "We feel there is a difference between traveling in your 20s and 30s and traveling in your 'golden' years," Ryan says. "The difference is in the experience." For Ryan and his wife, traveling is not an option, it's a priority. CompHealth provided them the perfect opportunity to work and experience majestic locations across the country. "Each area has its own unique beauty," Ryan explains. "I have loved waking up in a different backdrop and helping the same human spirit."
Live It, Breathe It
Ryan doesn't just love the scenery that travel assignments affords. He also loves the opportunity to meet new patients and colleagues. "At each location I have met wonderful and original people," Ryan shares. "I have grown beyond explanation working each day with great doctors, nurses, therapists and patients alike." No matter the assignment, Ryan makes sure he makes the most of it.
"We are limitless in our interaction with our surroundings and cultural experience," Ryan expresses. "We don't just see, hear, taste and smell; we interact. We don't go to see Yosemite, we explore it. We don't go to sit and drink fine wine, we pick the grapes. We don't just hear live music, we search for nature's peaceful silence."
Advice for Future Travelers
Ryan's experiences are a great example of the possibilities the travel assignments provide. For those interested in becoming a traveling professional, Ryan shares this piece of advice. "Never forget who you are and where you came from. Experience the moment and embrace who you become," he says. For another look into the world of a traveling physical therapist, check out
Kendra's story
.