While burnout can affect anyone in any career field, the rates of those who experience burnout in the healthcare sector are higher than average. A recent study found that over 40% of PAs showed symptoms of burnout, and the COVID-19 pandemic has only increased rates of anxiety.
Despite these numbers, the majority of PAs enjoy their work and gain a sense of fulfillment from it. What if you could maximize your career satisfaction while reducing your administrative burden and increasing your schedule flexibility and earning potential? With locum tenens, you can.
Burnout and healthcare professionals
Burnout is characterized by emotional exhaustion, lack of enthusiasm for work, a reduced sense of personal accomplishment, and cynicism. As a result, burnout can affect your relationships, mood, career satisfaction, and how you care for patients, making it a serious problem for both providers and those they care for. Top factors that contribute to PA burnout are too many bureaucratic tasks like charting and paperwork, excessive workload, and lack of control or autonomy — none of which are attributed to patients or the practice of medicine itself.
Locum tenens provides more flexibility and control
After nearly 28 years as a cardiovascular PA, Tom Massing discovered locum tenens — and it changed his life. For the past eight years, he's worked locums exclusively.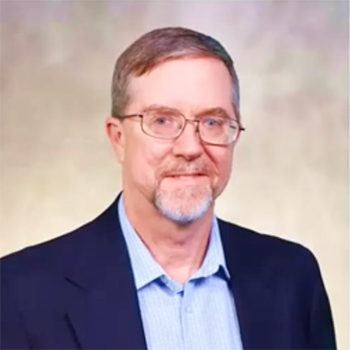 He was initially motivated to try locums as a way to increase his income. "I was receiving straight salary — no overtime or call compensation — and the salary had a ceiling because it came under the offices of the nursing department," he says. "That has no longer been an issue as a locums provider."
However, in addition to earning more, Massing enjoys the flexibility he has with his schedule and choice of jobs, which allows him to see new parts of the country. "I'm one of the few PAs that doesn't take vacation time during my contract assignments because I'm already in or near a vacation destination. So, my idea of a vacation is a three- or four-day weekend."
Massing has become such a strong proponent of locums that he's even chosen to do research on the topic. "Because of my interest in the academics of locums, I found out there was no subspecialty information beyond state associations, so that prompted me to move into my doctorate and write my thesis on the statistics of subspecialty locums."
A better work/life balance
Locum tenens has also allowed PA Terry Rand to find a better work/life balance. A cardiac surgery PA for 29 years, Rand recently had a wakeup call that led her to try locums.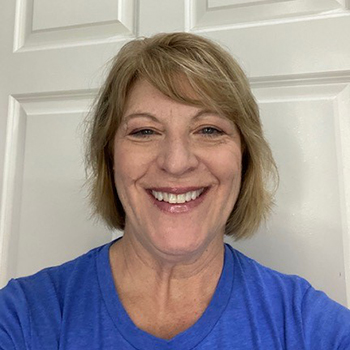 "I was working nightshift on an ICU team — working five nights out of seven a week — and I was just exhausting myself. Then a good friend of mine who was about two years older than me died on the table of an aortic dissection. I was like, 'This working is killing — I'm killing myself. This is not worth it.'"
It wasn't long before Rand took a locums assignment in Wisconsin with CompHealth, and she hasn't looked back since. "Being a locum, I can take a little more time off and take time for myself," she says. "Part of going to locums was decreasing my stress level."
By allowing herself a more flexible schedule, Rand has been able to rediscover the joy she feels while working as a PA. "I get to fix broken hearts, so to me, it's the coolest thing on Earth. To take somebody who can barely walk across the room because their heart doesn't work, to be able to fix that so they can go out and walk the dog and take their grandkids to the park and enjoy their life, I just think is the greatest gift."
A different path
While many PAs enjoy their work, burnout can negatively affect even the most passionate healthcare worker. If you're experiencing signs of PA burnout and the usual self-care techniques aren't working for you, taking a locum tenens assignment may be just what you need to find relief.
Interested in learning more about locum tenens PA job opportunities? Give us a call at 800.453.3030 or view today's PA locum tenens jobs.