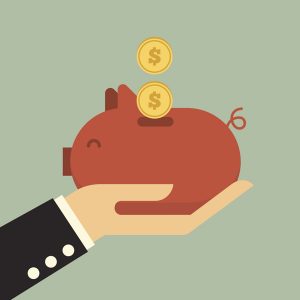 Fall brings lots of transitions – changing weather, new family schedules, and of course new data on Physician Assistant (PA) salaries and market trends. The 
AAPA
just completed their 2015 AAPA Salary Report which details 2014 data from 7,912 survey respondents. Here are a few notable findings:
The median PA salary in 2014 was $93,800
80% of PAs reported being salaried
In addition to base salary, liability coverage was provided to 92% of PAs
Two-thirds of PAs reported employers who paid state license and Drug Enforcement Administration (DEA) fees
As a healthcare leader and administrator, I am often faced with producing a return on investment (ROI) analysis when I am coming up with a new initiative. Simply stated, I often need to prove that the company investment in the product, service or program I am developing will generate a financial reward for my employer. There is no shortage of data supporting the value PAs bring to the healthcare team. Unfortunately, in small town practices (and in some large health systems as well), PAs are not always given the ROI credit we deserve. Sometimes, our charge data is not parsed out or allocated correctly and our work gets hidden under our physician colleagues. Additionally, many practices classify PAs as ancillary staff, therefore categorizing us as "overhead" instead of revenue generators. So how can the working PA showcase value and strengthen the ROI argument? Here are a few ideas.
Increase your skills – Learn a new procedure or expand services for your office, e.g., staff urgent care hours or lead a flu vaccine clinic.
Show you can handle leadership and administrative duties – Lead a medical home certification initiative or a quality improvement project.
Know your numbers – Work with your leadership team to understand the insurance contracts your employer holds and ask for quarterly reports of your attributed charges and collections. Especially if any of these contracts are value based, there will be opportunity to discuss and design operational approaches to meet patient metrics such as the diabetic eye exam or emergency department utilization for chronic disease patients.
According to a recent
Health Affairs article
by Dawn Morton-Rias, President and CEO of the National Commission on Certification of Physician Assistants (NCCPA), PAs are often overlooked, particularly when it comes to measuring team care and patient satisfaction. She actively calls for "increased awareness on the part of health leaders, a stronger commitment to health care teams, and recognition of the value and service provided by PAs." Quality of care and patient satisfaction are core competencies for PAs. It is imperative that PAs are included in the value equation in all levels of administration and management. Please share your comments below!