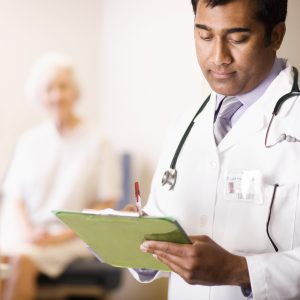 According to the
2016 Medscape Lifestyle Report
, 40 percent of physicians say they have biases toward specific types or groups of patients. Interestingly, physicians who have the most direct contact with patients were among the top specialties with the most bias, including:
Emergency medicine (62 percent)
Orthopedics (50 percent)
Psychiatry (48 percent)
Family medicine (47 percent)
Ob/Gyn (47 percent)
Among the specialties that reported the least bias were physicians whose jobs require less interaction with patients, including radiologists (22 percent) and pathologists (10 percent).
Bias by Region
The survey also looked at
region
as a possible factor of physician bias. The greatest percentages of physicians surveyed who said they were biased live in the Northwest (49 percent) and West (43 percent). Physicians living along the east coast — Northeast, Mid-Atlantic and Southeast (all 37 percent) — reported the lowest bias levels.
Patient Characteristics that Trigger Bias
At the top of the
list of patient characteristics
most likely to trigger physician bias was emotional problems, according to 62 percent of both male and female physicians. Closely following emotional health was a patient's weight (56 percent of male physicians and 48 percent of female physicians), intelligence (45 male, 42 female), and language differences (32 percent both male and female). Characteristics at the bottom of the list included race, level of attractiveness and gender.
The Effects of Bias on Patient Care
Only a small percentage of physicians indicated that their bias affects their treatment of patients. Not surprisingly, the specialties reporting the highest percentages of bias effect on treatment closely correlate with the same specialties that exhibit the most bias, including:
Emergency medicine (14 percent)
Plastic surgery (12 percent)
Orthopedics (11 percent)
Family medicine (11 percent)
Psychiatry (11 percent)
However, the effect on their patient care was not necessarily negative. In fact, 25 percent of the physicians reported that their own bias resulted in overcompensation and special treatment of the patient, leading to positive results. Nevertheless, 72 percent of physicians reported that emotional problems had a negative effect on treatment. And 61 percent reported that weight bias also had a negative effect, which has been observed in many studies to elicit negative attitudes, including lack of emotional rapport. For a closer look at the effects of bias, check out
Medscape's 2016 Lifestyle Report
.