Whether you're just out of residency or moving toward retirement, locum tenens can be a good way to bridge the gap from one career stage to another. Locum tenens allows you to try out different practice settings, continue working in semi-retirement, or keep your options open while searching for the perfect position. Here's how three physicians used locum tenens to accomplish both their personal and career goals.
Locum tenens after residency
OB/GYN Dr. Ashita Gehlot met her husband, Dr. Hevil Shah, a neonatologist, while they were still in medical school. Two years later, they were inseparable, but they waited to marry until right before Dr. Shah's fellowship began and Dr. Gehlot was a new attending.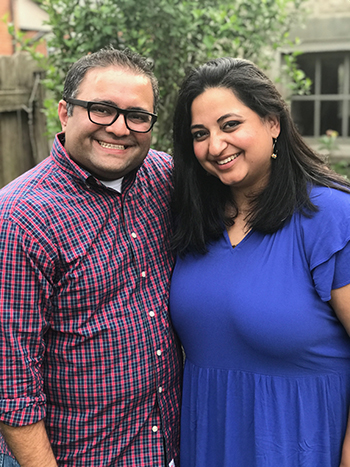 They wanted to practice medicine in the same facility or even nearby, but that's typically easier said than done. "You have to find a job that will make both people happy. I think that's key," Dr. Shah says. "There's a number of places that we interviewed at that would be a great job for Ashita but the job for me just wasn't as stimulating and vice versa."
Locums made it possible for both of them to practice in a way that they could be satisfied with their careers at this time. Dr. Gehlot also says even though she'd have to occasionally travel for an assignment without her husband, they also took the opportunity to travel together on her out-of-state assignments when possible.
And Dr. Gehlot was pleasantly surprised at how much she enjoyed locums and the benefits it allowed them — beyond simply the ability to find work near her husband. "Locum tenens was super cool," says Dr. Gehlot. "It allowed us to pay off our loans. It also allowed me see practice models, practice styles, and sort of figure out what I really want once I do settle down."
Searching for the perfect position
Interventional GI physician Dr. Bhavesh Shah knew what he wanted out of his career — a directorship position for interventional GI — but he wanted to make sure he found the right position rather than settle for the first offer he received. And he found that locum tenens allowed him to take his time and be patient.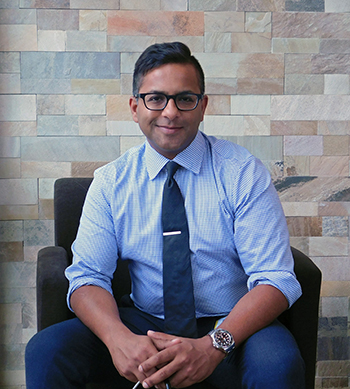 "I decided I wasn't going to leave the locums market until I could make a forward move in a leadership sense and in a financial sense," he says.
Dr. Shah says he hadn't known much about locum tenens when he finished up his interventional fellowship. But an unsatisfying stint in New York left him wanting a change.
"I was thinking 'What am I doing in Upstate New York? I want to be in California.'" So he packed up and moved out West.
"For me at the time, locums was the best bridge and really the only option I had to make money and continue to do GI," he says. "That's when I had my first experience with locums so, for me, it was an exceptional opportunity. It really teaches you a lot about yourself."
Dr. Shah has since found his ideal position as the chief of endoscopy at the facility where he finished his fellowship — "kind of a cool story," he says — but he loves the fact that he has locums to fall back on if he ever needed to.
"I do know that at any moment if I'm not happy with this, the locum market is there for me and that's a really good feeling," he says. "Knowing that you have a backup is always a good feeling."
A stopgap before retirement
Family medicine physician Dr. Marye McCroskey was burned out. She had been in private practice in Tennessee for over 25 years and was considering retirement but was unsure of what that would look like for her career in medicine. She wasn't ready to stop working — but she needed a change.
"I didn't realize how burned out I had gotten," Dr. McCroskey says. "After being in private practice for as long as I was, I had reached the point where I was having to deal with families and having to tell them bad news."
As periodic reprieves from her private practice, Dr. McCroskey would take mission work, but she still felt there was something missing. "I just really wanted to practice medicine, and that's what locums offered me: an opportunity to get back to doing medicine. Getting away from the politics and the many meetings was wonderful."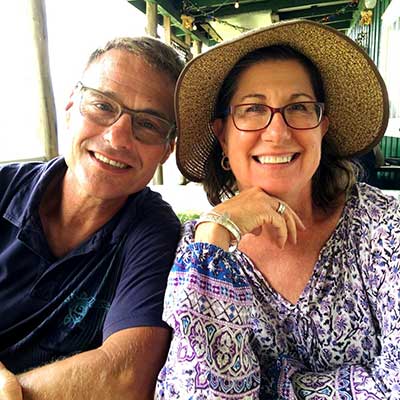 Dr. McCroskey's husband was retired but continued working as a scuba-diving instructor, so the situation was perfect for them. "We began looking at positions overseas, and I ended up with a really nice position in Hawaii that I did off and on for close to three years, then a stint in St. Thomas, and now I'm on a locums assignment in Key West."
She insists it's not her time to retire, and she's thrilled that locums has allowed her to continue practicing medicine the way she wants: less time on administrative work and more time with patients. She has more schedule flexibility now and the ability to take assignments in beautiful locations where her husband can do what he loves.
"I think locums has definitely made me a better physician, but, most importantly to me, it's brought back the joy of practicing medicine again. Locums is ideal for the end of your career."
More control of your career
Dr. Bhavesh Shah says he's an absolute fan of locums. "I sometimes wonder whether locums is my backup or is this academic career my backup," he jokes.
For these physicians, the opportunity locums gave them to transition to the next phases of their career was a freedom they didn't think was possible in medicine. And they couldn't be happier they took advantage of all its benefits.
"You'll never regret it," Dr. Gehlot says. "It has been one of the most rewarding things I've done in my career."
For more from Dr. Gehlot, Dr. Shah, and Dr. McCroskey, view the Locumstory webinar: Using locums for career transitions.