You already know you can supplement your income, lighten your load of paperwork and bureaucracy, and make a difference in underserved communities through locum tenens assignments. You might not know that your family can benefit from these temporary positions as well. Here are four reasons your family wants you to take locum tenens jobs this year.
1. Family members can join you wherever you go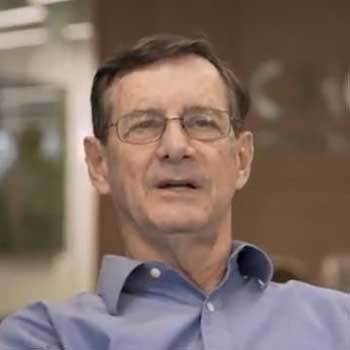 Dr. David Hubler, an orthopedic surgeon who worked in private practice for 29 years, is enjoying a better physician quality of life in the 10 years he's taken locum tenens assignments. He and his wife travel together and have visited 12 states so far.
"My wife usually ends up volunteering wherever we go, including historical societies or cub scouts. She goes to the library, checks out books on the area and reads about the history, and we go to all the museums," Dr. Hubler says. "Usually within three months, we know more about the area than the people who've lived there 30 years because it's our only opportunity to be there."
No matter where Dr. Hubler is working at the time, friends and family find a way to visit.
"When our friends found out we were going to Hawaii, they got plane tickets faster than we got ours," Dr. Hubler recalls. "My son, daughter-in-law, and two grandkids usually spend time with us wherever we are. When we were in southwest Colorado, we got to go to Moab, Utah, and see Indian ruins and all the interesting architectural things and the mountains there."
2. You can take locum tenens assignments close to home
"I think people have a lot of myths around being a locum physician, like you're going to be living a nomadic lifestyle, you're going from one hotel to another and living out of a suitcase," says Dr. Neha Janakiraman, a hospitalist from New Jersey. "It does not necessarily have to be that way."
Dr. Janakiraman says her longest driving distance from home has been 30 minutes, which allows her to work locum tenens close to home and spend more time with her son. The hospitalist group where she works is also supportive if she needs to adjust her schedule for a family emergency.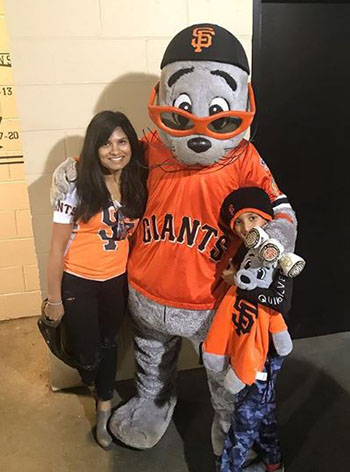 "I have the autonomy of my schedule. I'm not bound to seven on and seven off. I can do 10 or 14 shifts in a row and take the rest of the time off and visit places with my little one," Dr. Janakiraman says. "Being a mother and being a physician are two most rewarding and most tough careers, so I'm handling it. I also have a great family support system, so I have coverage if I'll be doing seven-day blocks outside the state."
When she's not at work, Dr. Janakiraman makes time for other hobbies, including sharing fashion tutorials on Facebook and Instagram.
"Women are powerful beings if we acknowledge ourselves, and that's what we do in our community. We help other women acknowledge the good parts about themselves and actually embrace them," she says. "I love being a mom, and my son and I went to Disneyland, Disney World, and Legoland in the last year. When I'm at work, I'm all about the patient care. When I'm at home, I'm a really fun person to be around."
3. You can have more adventures together
For PA Jason Raehl, locum tenens offered the chance for him and his wife, Courtney, to actually take a vacation.
"Before I started traveling for locum tenens jobs and my wife came along with me, we didn't have the same vacation time. She had a few weeks a year, and I have five or six, so I was taking vacations on my own or with other people and felt bad about that," he recalls. "With this type of position, we just took a month off. We're also traveling together the whole time, so there's nothing she has to miss out on."
Locum tenens jobs have also given Jason and his wife more time with family they haven't seen for a while, since he's from the Midwest and his wife is from the East Coast.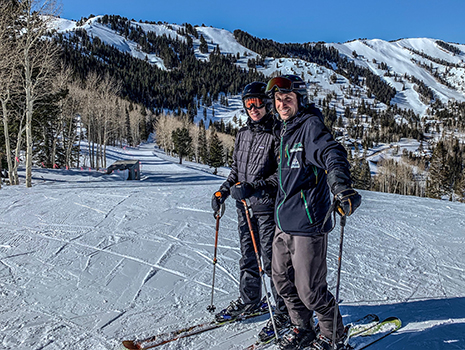 "My wife's family was close to my first assignment in Exeter, New Hampshire, so we were able to reunite with them. It was also a great area to travel, so we spent time in Cape Cod, Boston, Bar Harbor, Vermont, and the Adirondacks in New York," he says. "We had a bucket list for the assignment and knocked off pretty much all of them, even things we loved that weren't on our bucket list."
Jason says he and Courtney plan to continue traveling together until they settle on a place they just can't live without.
"Locums enables me to have freedom. I have the freedom to choose my assignments, to choose my vacation time, to choose where I live," he says. "We can explore the country and find out where someday we do want to settle down and be there longer term. What better way than to go to a job for three to six months and try it out? If it's not a place you're interested in staying long-term, there's no hard feelings. You go on to the next assignment."
4. You have more time to support your family and focus on other passions
Orthopedic surgeon Dr. Sonya Sloan was facing a job that meant spending most of the weekends away from her children on top of working 12- to 16-hour-days building a new practice. When she discovered locum tenens, she was relieved to have more control over her schedule.
"Locum tenens allowed me to be at home, choose where I was going to travel, make great money, and take time off to have another child," she recalls. "I also managed a nonprofit that helps women become entrepreneurs and was leading the health ministry team for the large church where my husband serves as senior pastor. I had other ventures in life I wanted to focus on. Locums afforded me the opportunity to have a life on my own terms."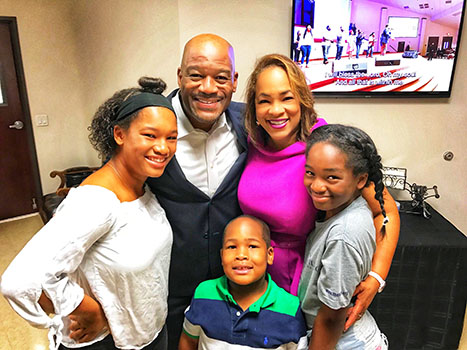 Dr. Sloan currently works with the Navajo Nation at a reservation in New Mexico, a position she finds very rewarding.
"These people really need help and appreciate what you're doing. You know you're making a difference," she expresses. "Somewhere around 45, life changes and you see things differently. Now it's about impact and legacy. My husband I have been able to make an impact with my nonprofit and the church's work building a medical clinic in Haiti, but I can always provide service through locum tenens."
Locum tenens jobs can give you opportunity, adventure, and more time together as family. It also helps you enjoy a better quality of life as a physician, PA, or NP.
Looking for more time with your family? Give us a call at 800.453.3030 to discuss how locum tenens can work for your individual situation.