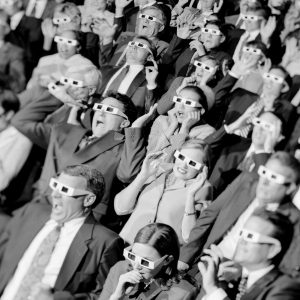 Staffing a practice or a hospital is no easy task. With so many wants, needs, personalities, and processes involved in hiring a new doctor, there is plenty of opportunity for things to go wrong. Fortunately, they don't have to. Here are three scary staffing problems — and how you can avoid them.
1. The right skills, but the wrong fit
 — One of the most common laments we hear from hospitals and practice owners is that they hired the wrong doctor. They'll often say, "The physician had the right clinical skills, but when he joined the team, he just didn't fit."What's the secret to finding right cultural fit for your practice? It's actually less about the interviewee than the interviewer. As a practice, you need to define who you are and what you believe in. Once you've got that figured out, finding the right doctor is much easier. Interview questions can focus less on clinical protocol and more on core values. If the practice's number-one priority is patient satisfaction, for example, your questions should dive deep into how the job candidate has been successful in this area in the past, and how she can help your team achieve goals in the future. SEE ALSO:
10 Behavioral Questions to Ask in an Interview
2. A hot prospect cools off
 — The hiring process doesn't end when a doctor says yes to your offer. A physician's first few weeks and months on the job can set the tone for either a great working relationship or a disaster waiting to happen. To make the transition as smooth as possible for your new hire, start sooner than later. Make sure there is plenty of contact between the verbal or written "yes" and the physician's first day. Let her know where to park, who to call, and what you can do to help. On her first day, roll out the red carpet and make her the star of the show. Set expectations early of what you expect and how you will help her get up to speed — and then follow up to ensure long-term engagement. RELATED: 
Making Life Easier for the Locum Tenens at Your Facility
3. The team is overworked
 — For most facilities, certain times are busier than others. Maybe it's at the beginning of flu season, or at the end of the year before insurance deductibles start over. When patient loads increase, it's important to staff up to meet the demand. Using a
locum tenens
physician, physician assistant, or nurse practitioner not only allows you to keep patient wait times down, but it takes some of the burden off of your full-time staff. Hiring a new doctor is never going to be simple, but if you do things right, it doesn't have to be a nightmare.