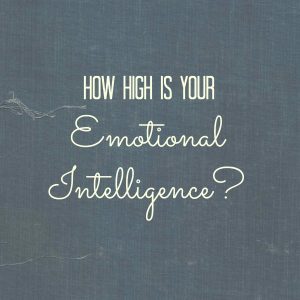 Regardless of the size or type of facility, most recruiters are looking for similar characteristics in a new physician. They want a doctor who:
Wants to be part of the team
Is reliable and flexible
Communicates well with staff
Builds strong physician-patient relationships
Has a good bedside manner
Do Doctors Lack Emotional IQ?
Unfortunately, a common complaint we hear from employers is some doctors — though they have the necessary clinical skills and book smarts — lack a high level of emotional intelligence, which is necessary for a healthcare setting. Emotional intelligence is the ability to understand your own emotions, to discern others' emotions, and use that information to guide your thoughts and actions. It's a big enough problem for some physicians that, starting this year, the MCAT will include questions focusing on the applicants' psychological and social behaviors.
RELATED: 
How physicians rediscover their love of medicine – 3 practical tips
Improving Emotional Intelligence in Heathcare 
So how can physicians improve their emotional intelligence to enhance the quality of health care they are providing? Here are a few tips:
Take note of how you feel — When you're extremely busy, it's easy to lose track of your emotions. The result? Your actions can go into autopilot and you may not be as sensitive to others as you'd like to be. Take a few minutes each day to assess your emotions. Notice how you feel in different situations, whether it's stressed, impatient, bothered, content, or some other emotion.
Be mindful of how emotions impact actions — Once you're aware of your emotions, it's easier to understand how they're affecting your physical behavior. Does a certain emotion impact your productivity? Your patience? Your interactions with those around you?
Own up to your feelings and behavior — Remember, you are the only one who is responsible for how you behave, regardless of the situation. Equally important is being mindful of how your actions — including words, tone, eye contact, and body language — could be perceived by those you interact with.
Practice your empathy skills — As you interact with others, take stock of your own emotions and actively look for cues about how others may be feeling. Try to communicate in a way that shows that you understand their perspective.
We all have different levels of emotional intelligence. Fortunately, it's something we can improve by identifying our weaknesses and making a conscious effort to improve them. SEE ALSO: 
Physician interview questions and answers
Additional Information
Want to learn more about emotional intelligence in healthcare? Here are some great resources: