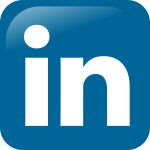 As the physician shortage continues to increase, finding qualified candidates for your facility is more important than ever. According to the Bureau of Labor Statistics, there are now only 1.7 candidates for every job opening. Add to these numbers the complexity that goes with online search, social media, the ease of information sharing, and the myriad job boards available to healthcare professionals, and the job of recruiting becomes even more challenging.
RELATED: To Find the Right Doctor to Hire, Think Like a Marketer
So how do you find the right candidate for the job? In addition to posting your open positions on job boards, LinkedIn is a great resource for connecting with potential job candidates but it requires a bit of finessing. Here are four simple steps to get you on the right path.
Step 1: Create an Effective LinkedIn Profile
Everyone has a
personal brand
, and a great one can make the difference between attracting and losing top talent. Before a potential candidate returns your call or email, chances are they'll look you up on LinkedIn. If you aren't actively communicating who you are, what you do, and what you are passionate about, you're losing candidates to recruiters who are. Here are four ways to
enhance your LinkedIn profile
:
1. Upload a current, professional profile photo
Profiles that include a photo are 14 times more likely to be viewed. Make sure your photo is professional and reflects the image you want to portray. If your picture is more than a few years old, consider updating it to a more current photo.
2. Customize your headline
Your professional headline should explain what makes you different from other people in your field. Make it short and catchy, but don't use your job title.
3. Use the summary section to tell people about yourself
Take the time needed to make your summary unique and personal to you. Don't forget to showcase your strengths and achievements along with your passions, interests, and goals. In other words, let people know why they should connect with you and why you're special. Also, write in the first person to create a friendly tone, spell out even the most common abbreviations, and avoid using clichés.
4. Create a unique URL
Make your LinkedIn profile URL as unique as you are by creating a custom URL (for example: linkedin.com/yourname). A custom URL makes your profile more professional and allows you to add the link to your signature line, so others can connect with you on LinkedIn.
Step 2: Build Your LinkedIn Network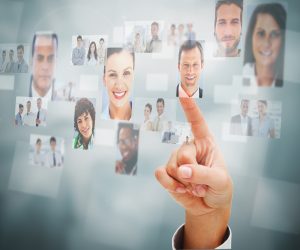 Build your LinkedIn network every day by connecting with peers, reading news, and joining discussions. The more provider connections you make, the more profiles and contact info you can access, and the higher you rise on connection feeds. Here are four easy ways to build your network:
1. Make connections
Develop a strategy for making connections with providers. A good place to start is with providers you are currently working with or those you worked with in the past. Keeping connected with these providers is a great way to find new connections through their networks.
2. Ask for recommendations and endorsements
Reach out to a few of the providers you know and ask them for a recommendation. Also, ask co-workers and colleagues to endorse you for the skills that are most important. Endorsements help confirm that you are good at what you do. Don't forget to return the favor and endorse them as well.
3. Join groups
Participating in groups increases your visibility to other profiles. Start by participating in discussions and listening to what people have to say. Take the opportunity to build a rapport with other group members. Once they become familiar with you, request to connect.
Check out this list of groups for healthcare professionals to get started.
4. Engage your network with useful content
Your profile gives you the opportunity to have a two-way dialogue with your network. Start the conversation by sharing content that you find interesting and relevant. Better yet, create your own content to build your follower base and become an industry thought leader. It's also important to engage and comment on the content your connections share.
Step 3: Personalize Your Communications
Whether starting up a conversation through email or LinkedIn's InMail, take the time to write a personal message. Personalized InMails receive 37 percent higher response rates and increase the chances of a hire. Before sending the message, review the potential candidate's profile and the content she's shared, commented on, or liked on LinkedIn as well as research the groups she's joined and the influencers she follows. All this information can be used to personalize your message. Even if the recipient isn't open to the job opportunity, she may know someone who is. Don't be afraid to ask for referrals. Think of each message you send out as a networking opportunity.
Step 4: Use Boolean in Your Profile Searches
Computer programming languages use a logic called Boolean, named for its developer. By understanding a little about how this logic works, you can become an expert at getting better search results in much less time. Try these five elements to enhance your searches:
1. Quotation marks
Enclosing a phrase in quotation marks tells the search engine to find the terms that appear within the marks in exactly the order they are written. Example: "emergency medicine"
2. AND
AND (typed in capital letters) is used to refine your search by adding a descriptor, which requires that every result the search engine delivers contains both terms. Example: "emergency medicine" AND physician
3. OR
OR (typed in capital letters) is used to broaden your search to include one or more terms. It's a great way to search for alternate spellings or for terms that mean the same thing. The more words you enter connected by OR, the more results you get. Example: "emergency medicine" AND physician OR doctor
4. NOT
NOT (typed in capital letters) is used to exclude a particular term from you search. Your results will exclude any profile that contains that term. Example: "emergency medicine" AND physician OR doctor NOT assistant
5. Parentheses
Parentheses come in handy when you are ready to do a complex search, allowing you to combine terms and modifiers. They require the search engine to search for the terms that are inside the parentheses first. Example: ("emergency medicine" OR ER) AND physician OR doctor
Take Advantage of the Benefits a Healthcare Staffing Agency Offers
Finding job candidates can be a grueling and time-consuming process. However, healthcare staffing agencies like CompHealth are available to provide you some relief. Not only do our recruiters understand the pressures you're under to hire the right person at the right time, we know the importance of the right fit. We work closely with you to understand your goals for hiring, your organization's philosophy, and your make-or-break realities like budget and timing. And with a portfolio of nearly half a million healthcare professionals, we can respond to your needs quickly.
Connect with a CompHealth recruiter today.