Physician recruiters for rural healthcare facilities typically have more difficulty filling open positions than their urban counterparts. Geographic isolation, lack of access to resources, and misconceptions about the rural lifestyle are just a few of the reasons physicians resist a rural medical career. However, the coronavirus pandemic may have just flipped this trend on its head. Here are five ways COVID-19 has leveled the playing field for rural healthcare recruiters.
1. Rural locations have become more desirable
The AAPPR notes that there have historically been three main issues facing physician recruiters needing to fill positions in rural areas:
"If you asked recruitment professionals in rural areas a year ago about the most significant challenges they faced, the first would likely have been location, the second sourcing, and the third perhaps competition from larger, urban health systems. A year ago, most would have agreed that these challenges were, in many cases, difficult to overcome."
Now, however, it seems many physicians and other healthcare professionals are seeking out rural locations.
Brock Slabach, senior vice president for member services for the National Rural Health Association (NRHA), says, "People are looking for new positions in rural locations, because it's a very attractive location for them now — for various reasons, including safety, cost of living, a better work/life balance."
2. Rural settings are safer and more family friendly
While big cities have typically attracted physicians who want to live the urban lifestyle, the pandemic has led many to reevaluate their priorities.
Rural locations feel safer right now, for both physicians and their families. "I think the atmosphere is less threatening in terms of the pandemic," Slabach says. "I think there's a sense that rural communities offer a more stable, safe environment — especially with a lower patient volume that minimizes exposure to patients who may be infected with the virus. When physicians consider these factors and are thinking about relocating their family to a new location, it's a big draw."
Brian Tabor, president of Indiana Hospital Association has also heard physicians are wanting to leave urban life behind. "They are just looking to slow down a bit and maybe return back to where they grew up," he says. "They are looking for a different place for their family or for themselves."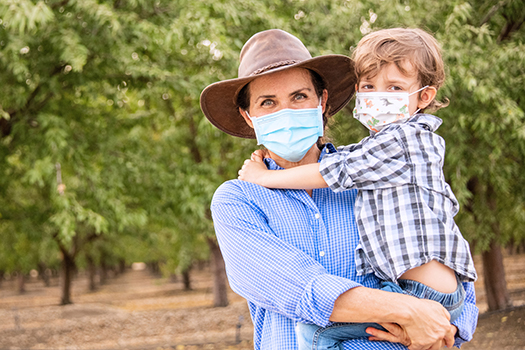 Carey Goryl, CEO for AAPPR, agrees that geographic location is much less of a hindrance when it comes to recruiting. "This has changed nearly overnight," she says. "Physicians are looking to get out of the big city and want to be closer to their family."
A lower cost of living, lower volume of patients, fewer cases of COVID, and not having to work in constant crisis mode have all combined to make rural healthcare facilities more attractive than ever.
3. There's less competition for candidates
Healthcare facilities have been negatively impacted by the pandemic nationwide. Many slowed their recruiting efforts, while others halted physician recruiting altogether.
"At the height of the pandemic in the spring, close to 40% of healthcare organizations had paused their recruiting efforts entirely," Goryl says, "but 60% kept recruiting. The ones that tended to pause their efforts were the large and mid-sized organizations. The smaller organizations kept going. Not only that, they were reporting that their candidate pipeline was increasing. We're also starting to see that there is more of a search for positions in rural communities, so you've got fewer positions and more physicians willing to relocate."
This presents an opportunity for rural healthcare facilities to fill their pipelines with candidates who would otherwise be unavailable.
"Now may be the best time to hire and market your open positions, because there's more job seeker traffic and fewer jobs," says Greg Chang, vice president of provider services at Everyday Health Group, the company that operates the Health eCareers website. "We're seeing about 20% fewer job postings online, so if you post you're going to have less competition and much more interest for the same position. It's the best time to recruit and the best time to market your positions."
4. Virtual interviewing has accelerated the hiring process
Recruiting a healthcare professional is a costly undertaking: the interview expenses alone have been estimated to cost as much as $30,000. One benefit of the coronavirus pandemic is that it forced much of the hiring process into a virtual environment, which has resulted in significant cost savings. It has also accelerated the process, which has quantifiable financial benefits as well.
"Obviously you're able to eliminate travel costs and things like entertainment costs," Slabach says. "These are all things that are saved. So that can be a good chunk of money — not only in monetary investment but in terms of time as well." Reducing the days-to-fill means physicians can get up to speed and fully productive more quickly.
The good news is that virtual interviewing appears to be here to stay. "With all its benefits, I think the digital component to recruitment is here to stay," Chang says.
5. Telehealth provides more options for rural practitioners
One of the biggest changes in healthcare since the start of the pandemic has been the explosion of telehealth services and the rapid adoption by the patient population. And most experts are predicting telehealth will continue even after the pandemic.
"Telehealth will continue to be part of the complement of services that clinics in rural areas will offer," Slabach says. "Electronic visits are going to have to be developed and more refined, and that's both in terms of the practitioner and in terms of the EHR, but it is going to be a valuable tool in the delivery of healthcare in rural settings."
Slabach notes that at the beginning of the pandemic, rural health systems saw a jump in telehealth usage from 1% to 80%. "The transformation occurred quickly, but now we've dropped back down to around 12% in patient usage of telehealth, since patients are becoming more comfortable being seen in-clinic. But a jump from 1% to 12% is still a significant increase."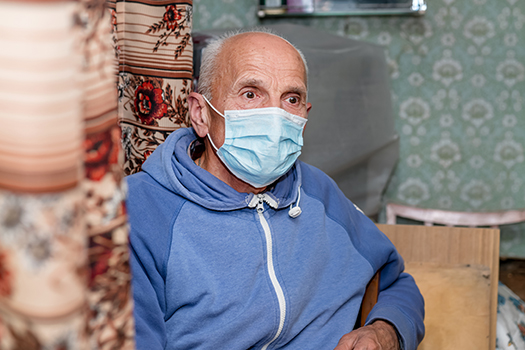 Another benefit of telemedicine in rural healthcare is the ability for primary care physicians to have access to specialists from larger hospital systems.
"With telehealth, physicians are able to easily manage complex and acute patients within that rural environment," Slabach says. "Most rural hospitals now have some sort of a hospitalist program so that patients can be followed in the hospital by someone who's an expert in acute care."
Slabach says rural facilities can use telehealth to attract physicians, particularly primary care physicians, by assuring them they'll have access to tele-critical care. "That's a real comfort. I think this infrastructure has really helped."
Now's the time to recruit for rural positions
With the recent surge in COVID cases, particularly in metropolitan areas, the relative safety and reduced stress of rural healthcare facilities is more attractive than ever. Rural recruiters who take advantage of this unprecedented opportunity will be more successful in finding and hiring physicians who are looking for a simpler way of life.
CompHealth specializes in finding the best physicians, PAs, and NPs to fill your staffing needs. Give us a call at 800.453.3030 or complete the form below for a consultation.